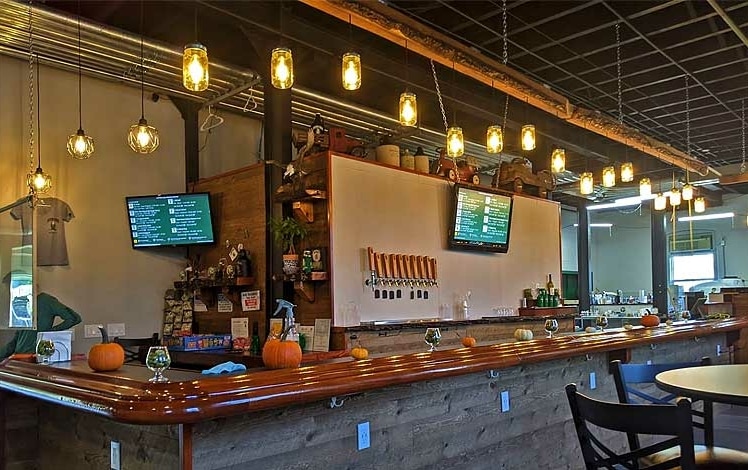 Hopping Eagle Brewing Company has a tasting room located on the falls in the Hawley Silk Mill. Follow the road down to left and pass the brewery for parking.
IPAs, farmhouse ale, blonde ale, and more. They offer beers that can be found yearly on tap, as well as unique, seasonal rotating beers. Gorgeous reclaimed high and low tables.
Their Phoenix is a beer/mead hybrid, or braggot. "A wonderful porter was fermented with local wildflower honey. Dark porter flavors yielding to light honey character. Reminds you that no matter how dark it may be, there is always a brighter day coming."
No food, but you're welcome to bring you own!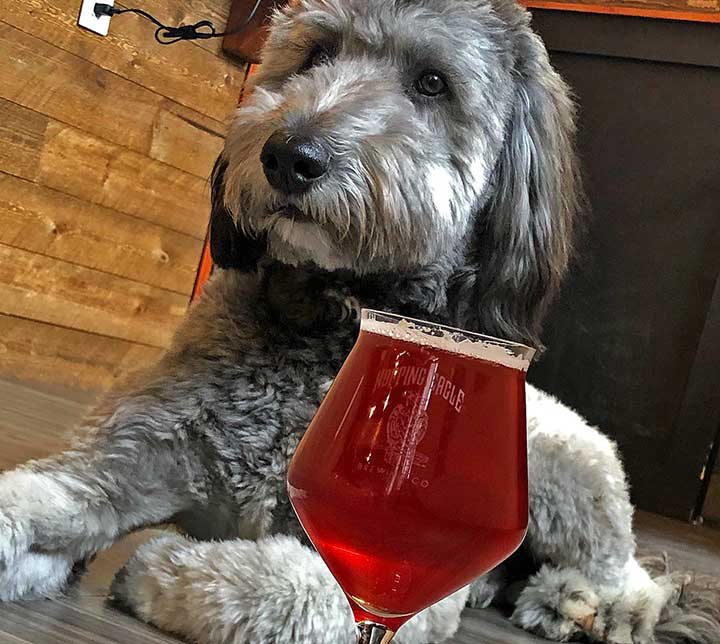 "A good spot on a Sunday afternoon to relax. A varied range of beers, some quite strong. A choice of serving sizes and tasting tray with 4 smaller glasses was a good choice to get started. There was a friendly resident dog that walked the floor or behind the bar and was well liked by everyone. Friendly efficient service with seating at tables or high stools. They also have a range of clothing and our group purchased a tee shirt and hoodie which were very good quality."