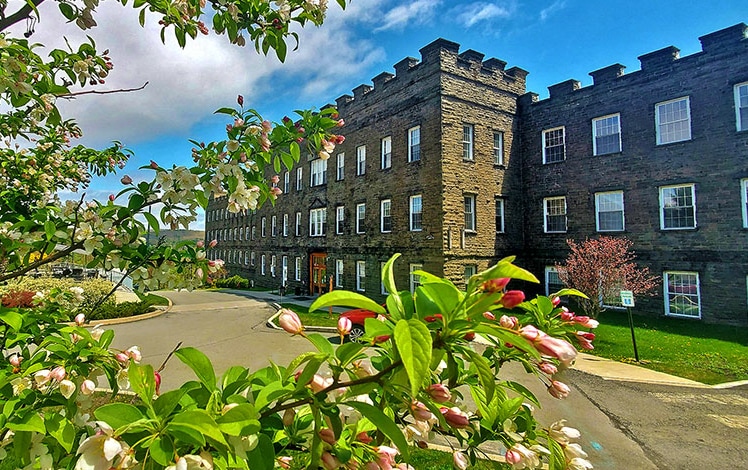 Hawley Silk Mill is a lifestyle center consisting of retail shops, offices, a gym, a coffee shop, Lackawanna College, and an event space, The Boiler Room.
Hawley Silk Mill is the region's largest revitalization project. The historic 1881 mill (and the world's largest laid bluestone structure) has been updated with the area's largest solar photovoltaic array on a historic reuse project, a 100 Mb fiber optic data connection, an on-site generator, and a new electric service throughout the building.
The vision for the repurposed factory is to have a center that celebrates the lifestyle of the Pocono Lake Region – a place for the residents and visitors alike to shop, gather, eat, exercise, hold events and learn.
This state-of-the-art location is home to The Boiler Room Event Space and The Cocoon Coffee Shop.
Shops include Alice & Hamish children's boutique, Lakes Light Candles, Uplift bath and body products, and more.