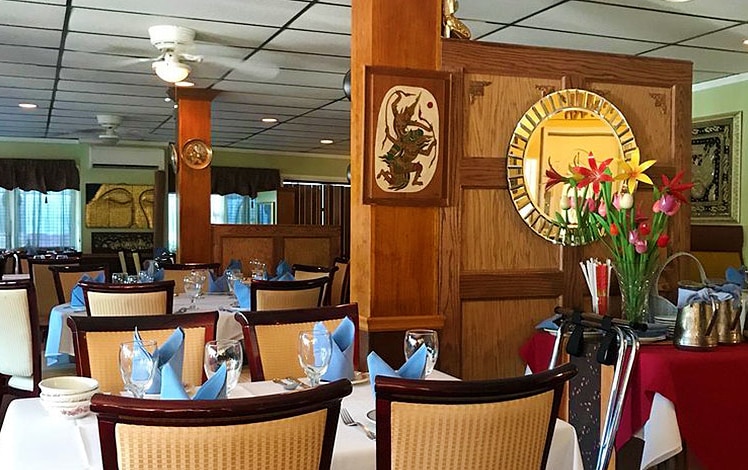 Very good and very fresh classic Thai dishes (plus wine!) served in a casual old American farmhouse with outdoor seating. Families will feel right at home at this restaurant with its kid-friendly menu and atmosphere. The large outdoor deck is the perfect spot for a summer meal a view that goes for miles.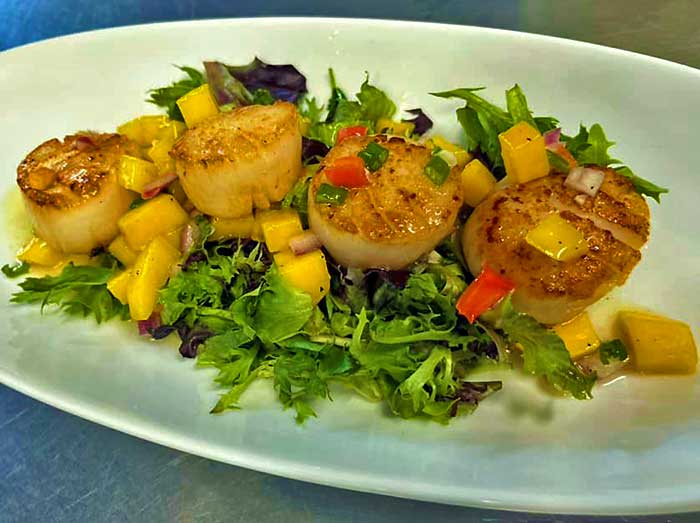 Eater has named Thai Thani one of the Pocono Mountains best. "Finally, a little off the beaten path (aka PA 611), Thai Thani provides all the highlights of good Thai cuisine, served Poconos-style. Thai curries, cocktails, and grilled basil steak are all on the menu, and the patio is great for dining al fresco."– Eater.
This place gets busy in-season. If waiting to be seated isn't your style, plan ahead and make reservations. The dress code at Thai Thani is as relaxed as the ambiance, so wear whatever suits you. For those in a hurry, the restaurant lets you take your grub to go.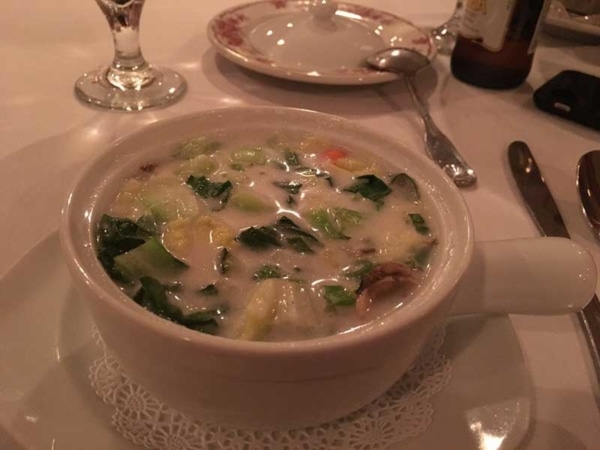 Cocktails include a list of "martinis" including lychee, pomegranate, and mango. Thai Thani serves a Sake Margarita, a Mai Ta, and a few drinks that are house specialties, like the Pattaya Beach, a concoction of coconut rum, blue curacao, and pineapple juice. There is a good selection of beer by the bottle and house wines by the glass. Thai iced coffee and Thai iced tea are on the menu, too.
Dogs are welcome at outdoor tables at Thai Thani. There are four outdoor tables set aside for dogs and their owners.