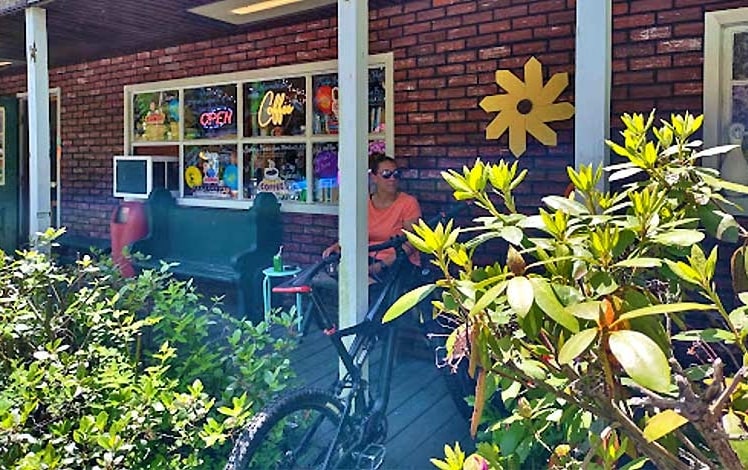 Gallagher's Coffee, Candy & More
Gallagher's Coffee serves fresh coffee, bagels, pastries, snacks, and an assortment of drinks. It's open year-round and just a scooch over from Promised Land State Park.
There's a wall of old-fashioned candy including candy bracelets, Mary Janes, and Twizzlers.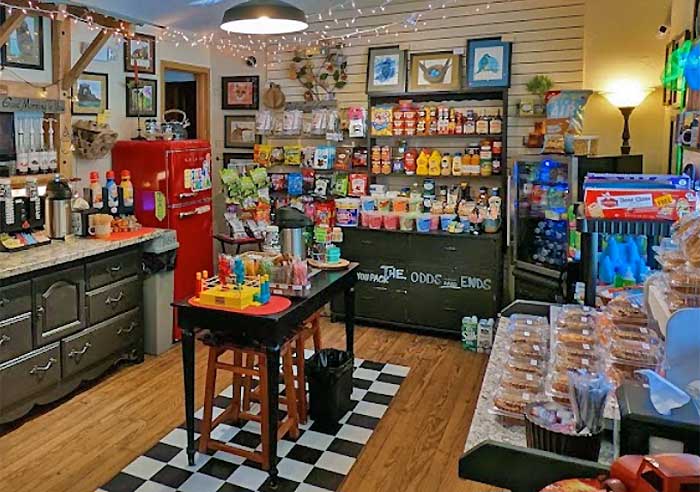 They sell a bunch of essentials for campsite cooking, like ketchup, mustard, PB&J, mayo, and BBQ sauce. They've also got a bunch of ice cream in the freezer.
There are beach toys including pool noodles and Frisbees.
The front porch is dog friendly, and Fido will get fresh water and treats.
"Coffee and deserts place much needed near Promised Land camping place. Super friendly owner, excellent coffee, and very tasty pastries assortment. Lots of other stuff for sale."