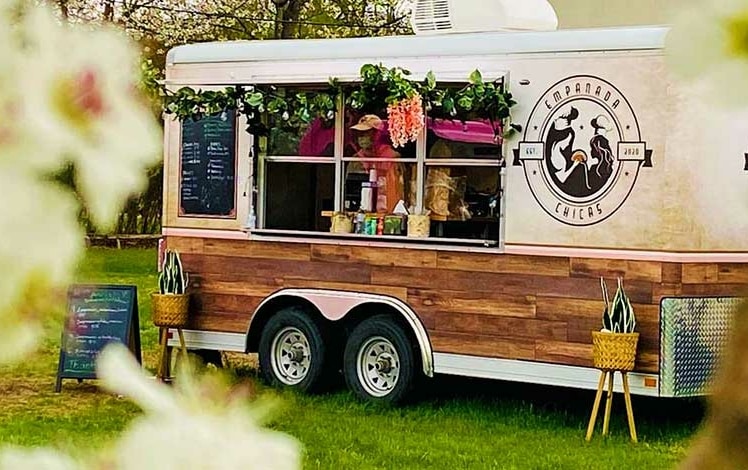 √ Instagram July 23 2021 owner posted no more. Looking for a buyer or something.
Empanada Chicas make terrific baked empanadas. Find these two talented ladies. on East Stroudsburg's King Street on Saturdays from 11:00 am – 6:00 pm.
Beef and chicken are mixed with fabulous sofrito. Try the creamy spinach and mozzarella empanada or the sweet guava and cream cheese empanada. Pair 'em with truffle fries or coleslaw.