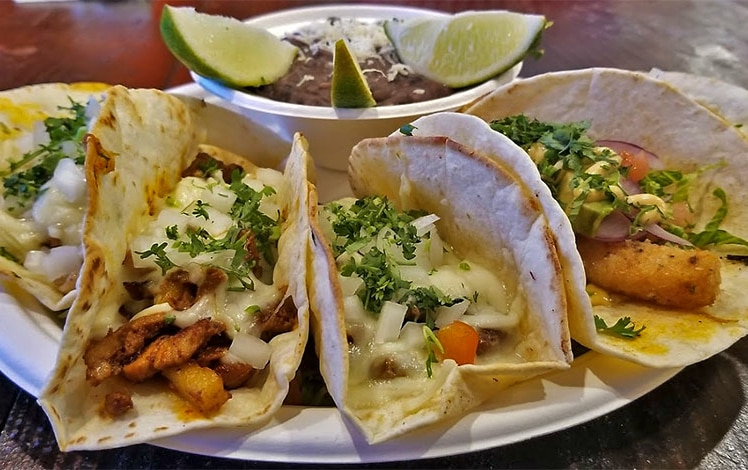 El Rincon Caribe (which means "The Caribbean Corner") is a family-operated eatery located in a strip mall behind Merchant's Plaza on Rt 611. (Drive behind the plaza to find it). It's authentic home-style Puerto Rican cooking eatery offering take-out only.
Philly Mag says "You can't choose wrong at this Puerto Rican eatery: succulent rotisserie chicken, crisp Cuban sandwiches, perfectly seasoned rice and pigeon peas. But choose quickly: Menu favorites tend to sell out well before close."
Made-to-order mofongo (mashed plantains with various toppings- be sure to order in advance), pernil (Puerto Rican-style roast pork) and irresistible fritters such as alcapurria (green plantains or cassava, stuffed with beef and fried) or sorrullos (deep-fried cornmeal stuffed with cheese).
"Best Puerto Rican Food around. Super reasonable, Grandma's cooking! And the pasteles are amazing!"

"We stayed at Camelback Resort and wanted good comfort food. My family and I are PICKY! Everything we ordered was delicious! The trio mofongo with the sauce was amazing. The rice and fried chicken was so yummy, we also ordered steak 'n peppers and that was delicious as well. Everything was good. Thank you for filling our bellies while we were out of town!"