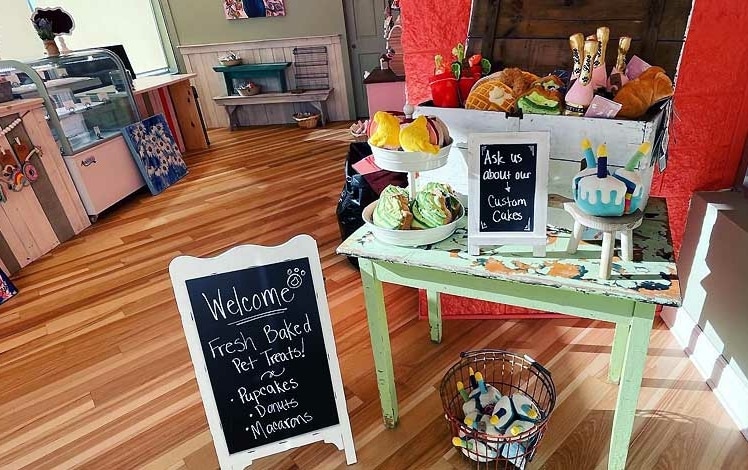 Le Petit Paw Pet Bakery
Le Petit Paw Pet Bakery is located in Tannerswville's The Crossings Premium Outlets. Desserts wholesomely baked for your best friend.
"At Le Petite Paw we know that you can never love your pets too much. That's why we'll never judge when you share Fiona's Insta page with us or when we see you pushing Sparky down the sidewalk in his stroller. We understand you, we're the same pet-loving people!"
The bakery case features locally baked pet desserts made with all-natural ingredients.