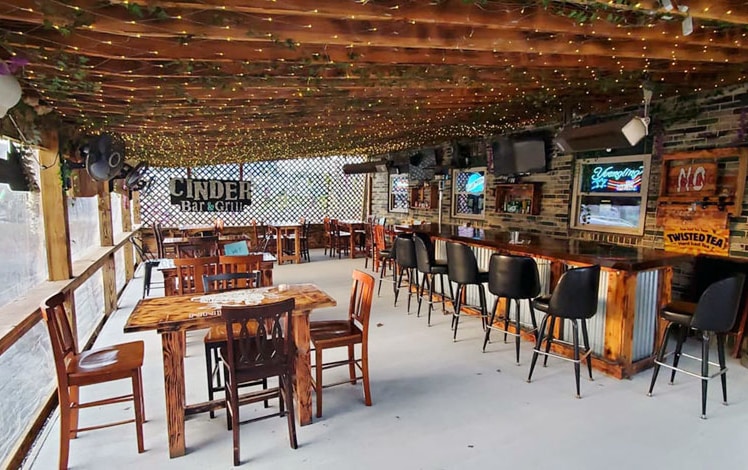 Cinder Inn
Cinder Inn is a sweet local spot located hard on the railroad tracks just outside of town. Verrrry friendly to locals and tourists alike with cold beer and homemade food. A great place to play pool, sing karaoke, enjoy open mic, outdoor seating, great drinks, and late-night eats.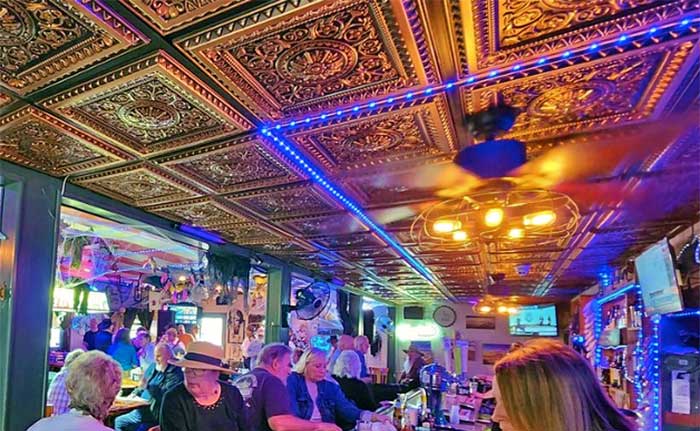 Cinder Inn wings are available in Stupid and Extra-Stupid. The inn serves baskets, wraps, quesadillas, and salads. Different nights have different specials, like Tacos Tuesdays and Clam Wednesdays. Fantastic 420 selection of munchies. Prices are amazingly cheap.
Dine-in or outside on the covered patio with picnic tables. Pool table and arcade games. Did we mention that the food is pretty great?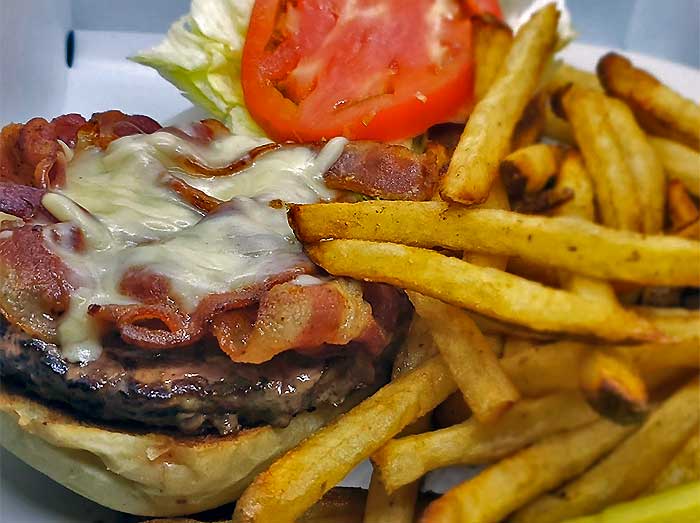 "The Cinder Inn has been changing and growing every year, with new improvements all the time. Cinder Inn used to be a bar and grill, but now it's more of a restaurant with a family vibe. We are are normally open until 2:00 am. But with Covid we have new hours. If you have not tried us out we hope you do now. We love new customers! Stop in!"