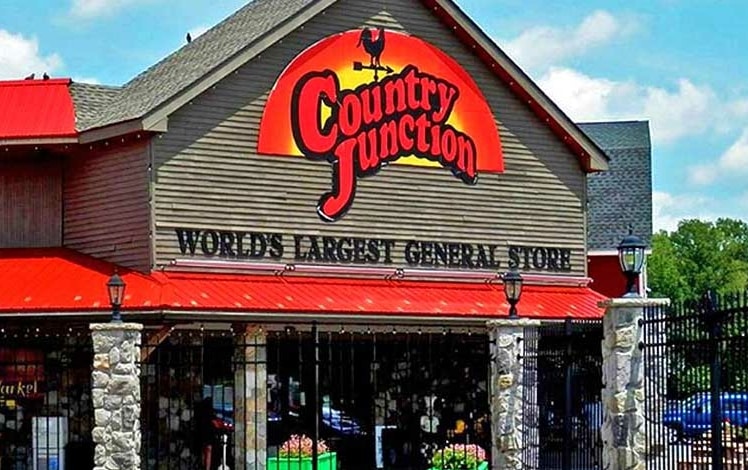 Country Junction General Store
Country Junction calls itself "The World's Largest General Store and Family Entertainment Center." There's an ACE Hardware in there, too. Oh, wait, there's also an Ashley Homestore. They throw parties and seem to have a bowling alley and bumper cars. They've got a restaurant called The Barn Door, vegetable and flower seeds, and a wine tasting shop. Country Junction General Store has also got TONS of fans. Well, admirers. They also sell fans.
They have something called "Yellow Brick Road" which contains a petting zoo, a candy shop, a pet shop, and, yeah, wine. They've got arcade games and bumper cars. There's Lodge cast iron and pottery and everything that can be put into a jar on the shelves.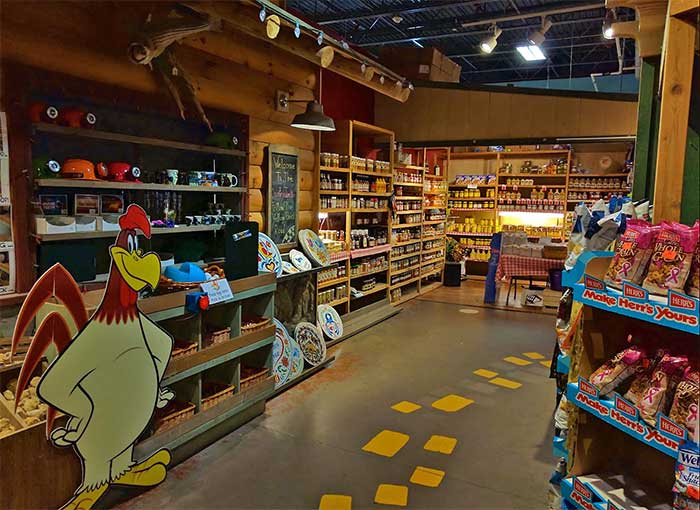 It seems to be a building materials and rental place with a lot of whacky add-ons. And furniture, of course, we don't know why. It was recently expanded, so now it's got more room for its weirdness.
Country Junction also hosts seasonal events, like Easter Egg Hunts and the Great Pocono Pumpkin Festival. Check out their website and social media for the latest news.
"For those who enjoy the weird things the world has to offer… and who don't take life too seriously – this place was absolutely hilarious and wonderfully fantastic. It's a whole world of variety in this place and you will likely find just about anything you might be looking for. They had a goat in the petting zoo and that was basically magic. You won't be disappointed. Just follow the yellow brick road!"

"The weirdest place in the world. There were chickens running amok and bizarre animatronics of talking trees and dinosaurs. It has a petting zoo and arcade and a pet shop. You can get your dog groomed and buy toilet paper and paprika and pet a goat while eating pizza and playing whack-a-mole next to a velociraptor and a scarecrow. I don't know what madman made this place but they should franchise."