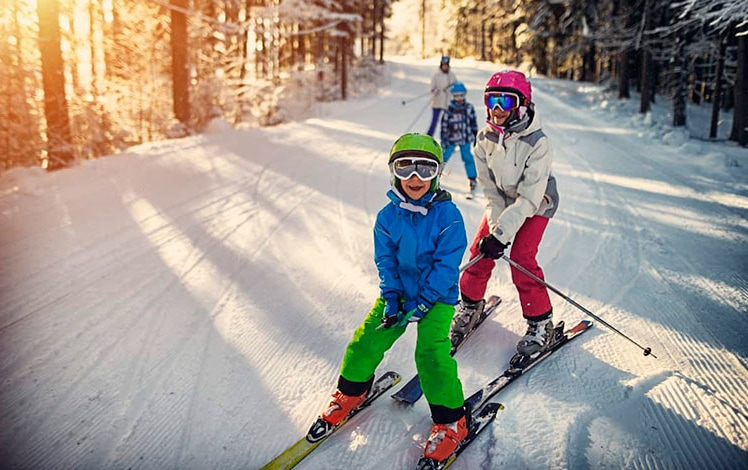 Skytop Lodge Skiing lets you ski with the beautiful panoramic views and wide trails that cut through the forest of West Mountain. Super duper for the little ones and the not-so-little ones who want to give skiing a shot. Ski and snowboard rentals are available, and lessons are offered to participants of most ages and skill levels.
Ski School
Good for new skiers and new snowboarders. Starting from age four for skiing and seven for snowboarding, Skytop Lodge's Ski School gives personalized attention to each participant. Ski school lessons are 50 minutes with an experienced instructor in a small group.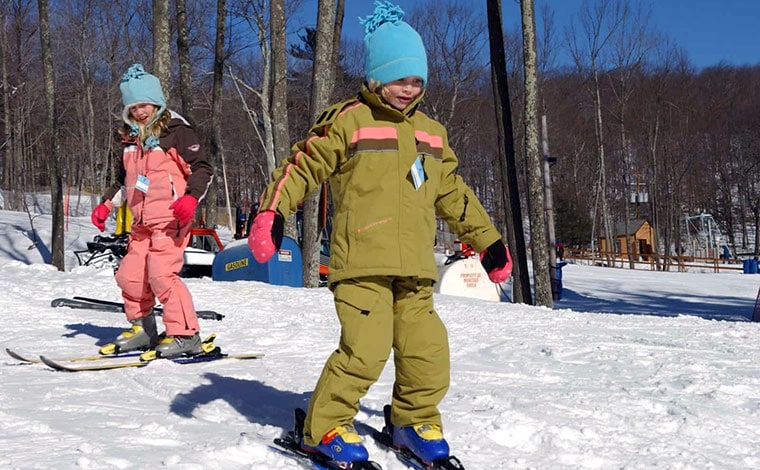 Snowboarding School
Snowboarding School is open for ages seven and up. Snowboarding rental equipment by Burton Boarding, the most trusted brand in snowboard equipment.
Lessons
Lessons are offered 7 days a week, are 50 minutes in length, and run from 9:00 am until 3:00 pm. Beginner, advanced beginner, and intermediate levels are offered as group, semi-private, or private lessons.
Ski & Snowboard Rental
Rates: $30 per day for ski or snowboard equipment and includes a complimentary helmet. Rentals are $40 for non-resort guests. Skis for rent have shaped heads, making them the best option for any skier from beginner to advanced.
Stop in at The Taproom located in the main lodge for burgers and brews.