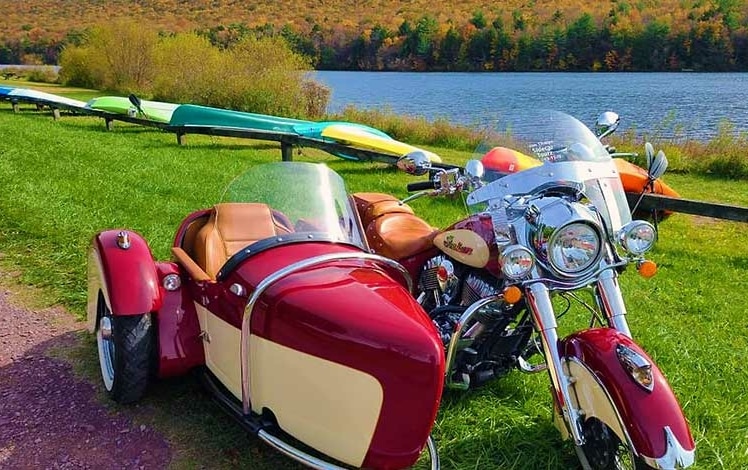 Jim Thorpe Sidecar Tourz offers exhilarating vintage sidecar rig rides around the beautiful historic town of Jim Thorpe and its surrounding splendor.
Hop in a sidecar and take a journey on the local winding roads and experience the breathtaking scenery. The sidecars are vintage BMW sidecar rigs.
Choose from a deluxe town tour, a scenic mountain tour, a backwoods wilderness tour, and a countryside scenic tour.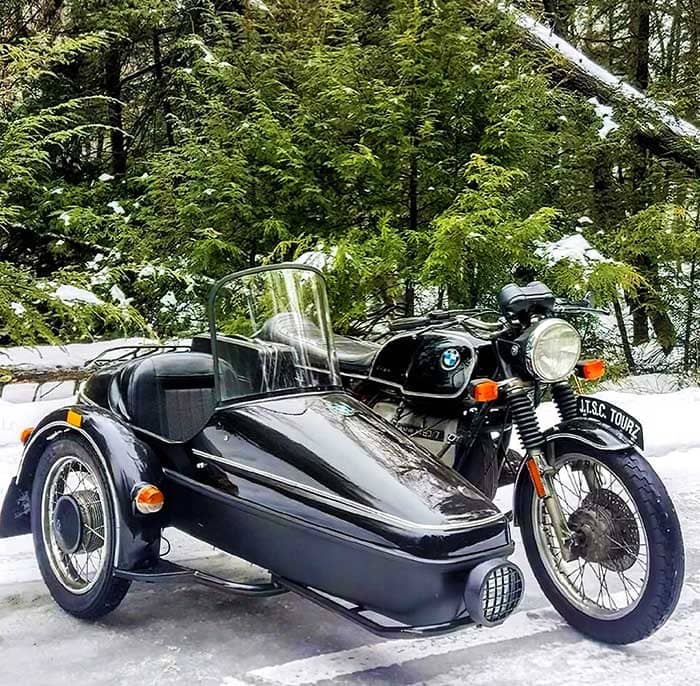 Jim Thorpe Sidecar Tourz tours begin and end at the Marion Hose Bar, which is a great place for a snack or a meal.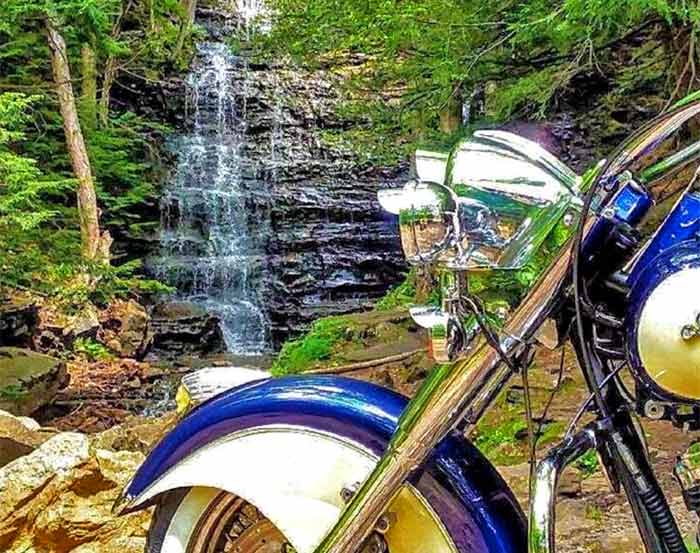 Sanitary goggles and helmets for all passengers are provided with all packages. Wear long pants and sturdy, closed-toe shoes.
"A unique way to explore the town of Jim Thorpe and the surrounding area. Owner Barb is extremely knowledgeable about the history and geography of the area (and she seems to know everyone in town!) She's entertaining in her descriptions, and the trip is a one-to-one personal guided tour. I had never ridden a motorcycle before and this was a comfortable introduction — not scary at all, no high speeds. My companion truly enjoyed the experience from the sidecar. I highly recommend Sidecar Tourz to anyone visiting the Jim Thorpe or Poconos area of Pennsylvania."