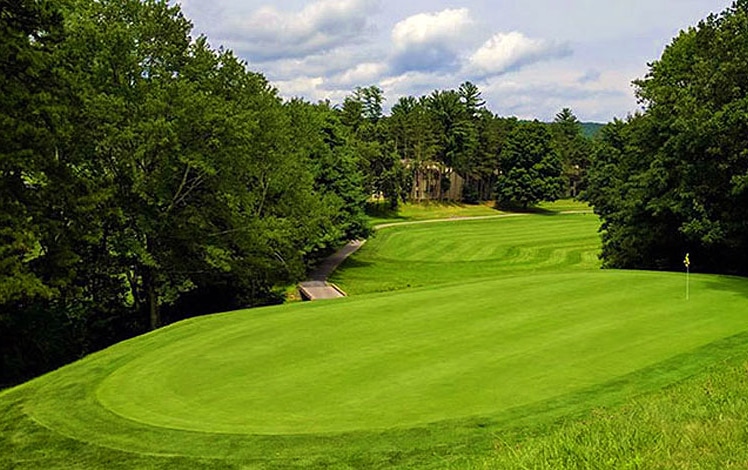 Pocono Hills Golf Course
Pocono Hills Golf course was designed by Nicholas Psiahas in 1969 for the (now closed) Fernwood Resort. 18-hole, par 71, 4,550 to 6,200-yards, three sets of tees.
Part of the RCI/Exploria timeshare resort known by a confusing plethora of names including Pocono Mountains Villas by Exploria, Villas at Treetops, and others. Typical corporate timeshare resort setup and the course is more of an amenity for the timeshares than anything else.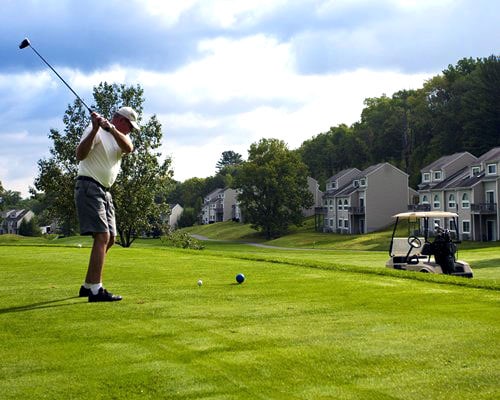 The layout is tight with narrow fairways in between condo buildings. The front 9 is easier than the back 9, which actually goes through the Treetops villas. Many of the greens have elevations of over 50 feet, making approach shots a test. There are also a number of tricky doglegs that are practically 90-degree turns.
The unfortunately named "Warehouse Tavern & Grill" is advertised as the food stop for the golf course. It is also brought to you by Exploria Resorts. Best for a beer or a drink, if you must. Lots of fried food, slow service. You can do better.
Have a look at Country Club of the Poconos, the public municipal course 5 miles southwest in Marshalls Creek.