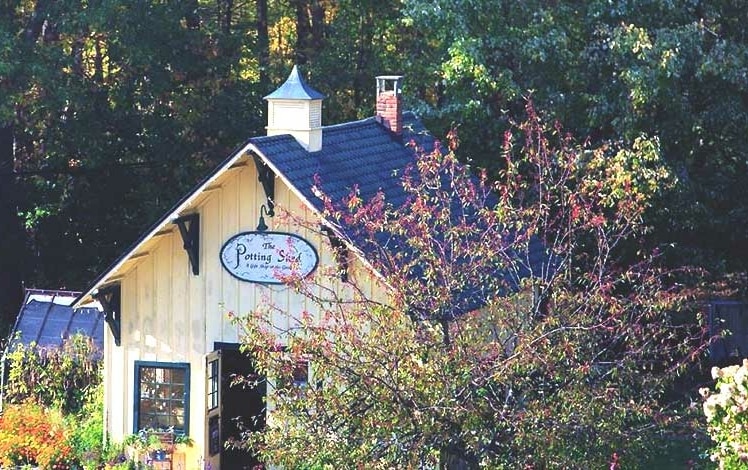 Settlers Inn Potting Shed — While dining or staying at The Settlers Inn, or even if you're visiting the historic village of Hawley, stop by The Potting Shed gift shop. It's open to the public. This shop in the Settlers Inn garden specializes in home goods and outdoor décor.
The merchandise in the shop, which changes seasonally, is selected with an eye for quality craftsmanship and environmental friendliness. This is a natural follow-through from The Inn's commitment to green hospitality practices. During the warmer months, stock up on decorations for your patio like wind chimes, garden statues, and metal art.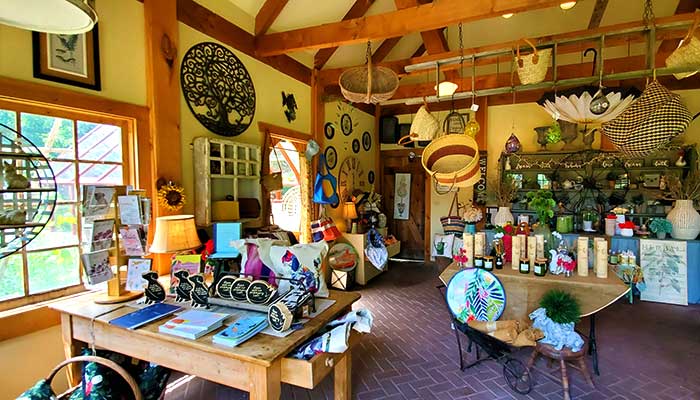 Visitors are sure to find the perfect gift for someone special or a must-have item for your home or garden. From interesting jewelry to pottery items influenced by the Arts and Crafts movement — The Potting Shed has something for everyone.