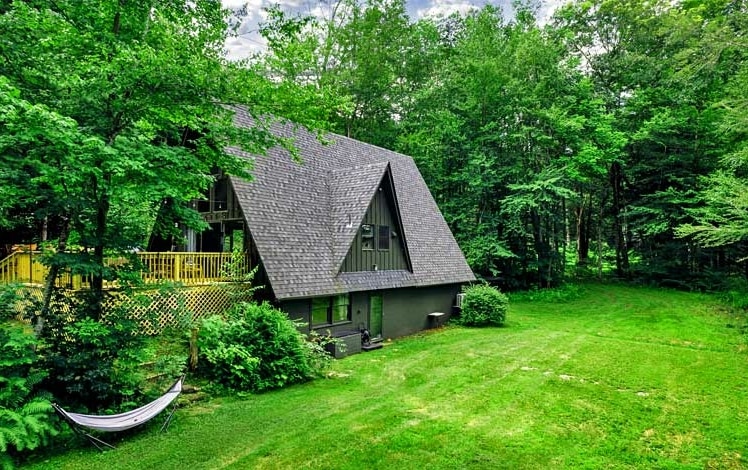 Discover The Riverside Cabin, an idyllic riverfront retreat on 3 private acres. Two charming homes offer modern comfort. The A-frame house features 3 bedroom with 2.5 baths, kitchen, wifi, AC, wood stove, and game room. Adjacent, there's a 2 bedroom cottage with loft, kitchen, WiFi, AC, and wood stove exudes mountain charm. There's room for 9 guests in the 5 bedrooms and 3.5 baths.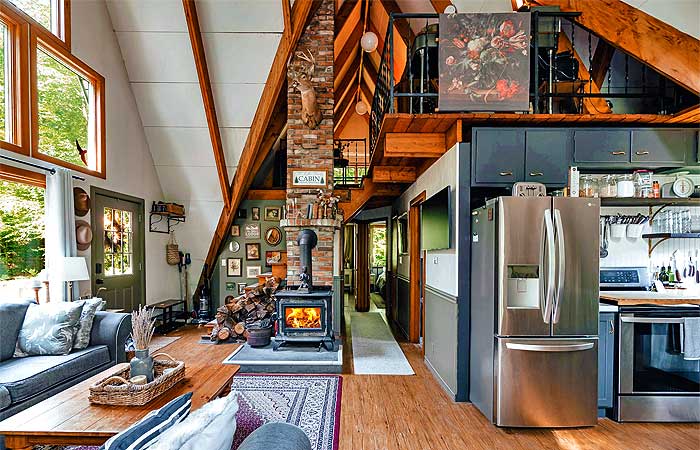 The property comprises two charming homes. The main house, a captivating A-frame design, features 3 bedrooms and 2.5 bathrooms. Inside, you'll find modern amenities including a full kitchen, WiFi, air conditioning, and electric heat, ensuring your comfort year-round. Gather around the wood-burning stove for cozy evenings. The finished basement doubles as a game room, adding an extra layer of entertainment.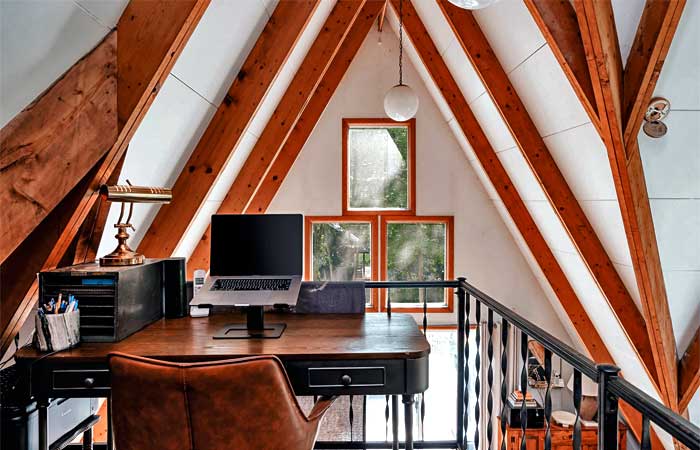 Kayak on the river, visit Equinunk village, and explore nearby towns. Experience tranquility and adventure just 20 min from Callicoon. Unwind in this perfect blend of nature and comfort.
Equinunk is a favorite destination for outdoor enthusiasts who enjoy activities such as fishing, hiking, and camping. The village's proximity to state parks and forests, including Prompton State Park and the Delaware Water Gap National Recreation Area, provides endless opportunities for adventure.
For added convenience, the property is located just 20 minutes from Callicoon and 15 minutes from Hancock. Here, you can explore restaurants, bars, grocery stores, shops, and more, while basking in the natural beauty that surrounds you.