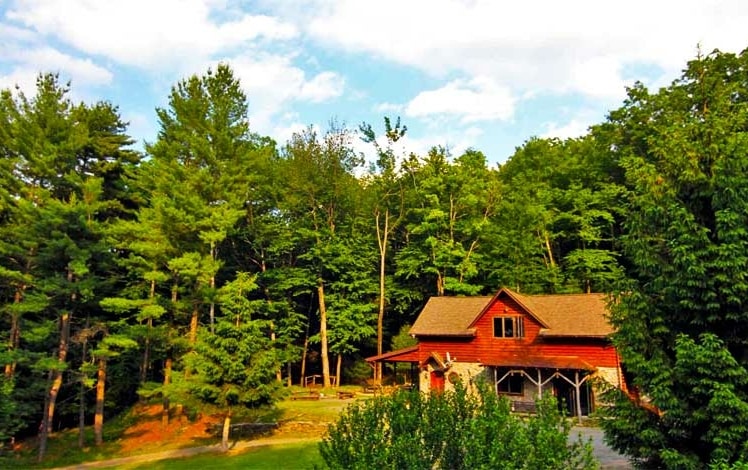 Paupack Private Lake Cabin
Paupack Private Lake cabin hosts 8 guests in 4 bedrooms with 4 beds and 3.5 baths on 31 acres with its own private lake.
Hiking trails starts right from the house. Kayaks and a rowboat are available. There's a grill and fire pit on the backyard and a laundry and air conditioning inside.
It's a truly beautiful place just minutes from Lake Wallenpaupack and the town of Hawley.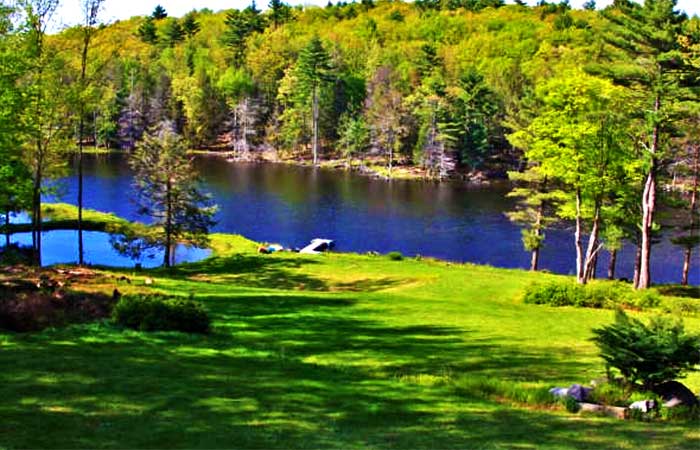 "We loved our stay at Antoni's. We had a family gathering of adults, kids, and our dogs:). Even though we have a boat on Lake Wallenpaupack we spent a lot of time at the house. It felt very private and secluded yet close enough to anything else you'd like to do. The kids loved fishing off the dock and small pond and foraging in the woods. It was a bit of a hill getting to and from the lake but the view was beautiful. The kids loved the chickens and ducks and the dogs loved their freedom. The house was spacious and had all the essentials. The bedrooms were all downstairs and the kitchen and living room upstairs. There was a large back yard with a fire pit that we enjoyed nightly! We hope to stay again and highly recommend Antoni's home."