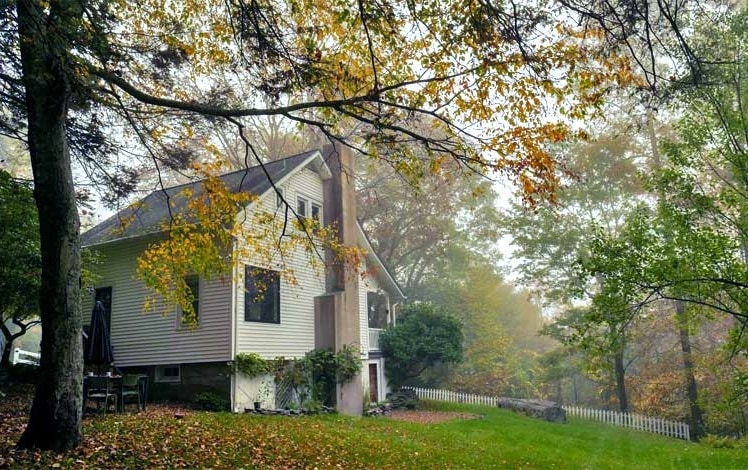 Modern Barryville Cottage Near the River
This Modern Barryville Cottage hosts 4 guests in 2 bedrooms with 2 beds and 1 bath where you can Bring Fido.
With a beautiful large yard, the home sits mountain top making for incredible sunrises. There's a small stream on the property that can put anyone to sleep and the road is quiet enough to take walks and enjoy nature.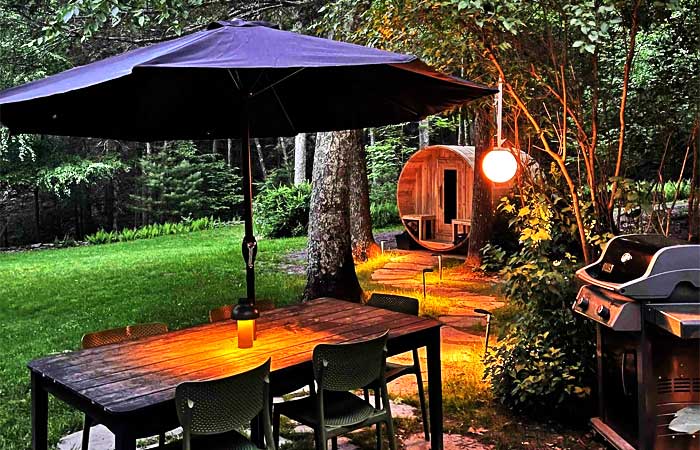 The home has 2 bedrooms and a fully equipped kitchen including some ingredients left for guests. There are workspaces throughout the home and plenty of seating spaces.
Your 50″ HDTV had HBO Max, Hulu, and Netflix. Great collection of board games.
In the winter you are 20 minutes from a local ski resort, snow tubing, and snowshoe trails. Throughout the year spot eagles on the river and at times from the windows. In the summer cool off and float down the Delaware River in the hot sun or enjoy the stream in the backyard.
"Marcella's cottage is a 5-star+ in every way. It is a beautifully maintained and remodeled home that combines yesterday's charm with today's modern decor and conveniences. The main room is large and comfortably furnished. There is a fully equipped kitchen with modern appliances and everything necessary to prepare meals. It was just so nice to be able to spread out and relax in such a comfortable, quiet space. The yard and outdoor spaces are beautiful. We really enjoyed the fire pit one evening. We could not have asked for any better accommodations! Communication with Marcella and Travis was easy and very fast."