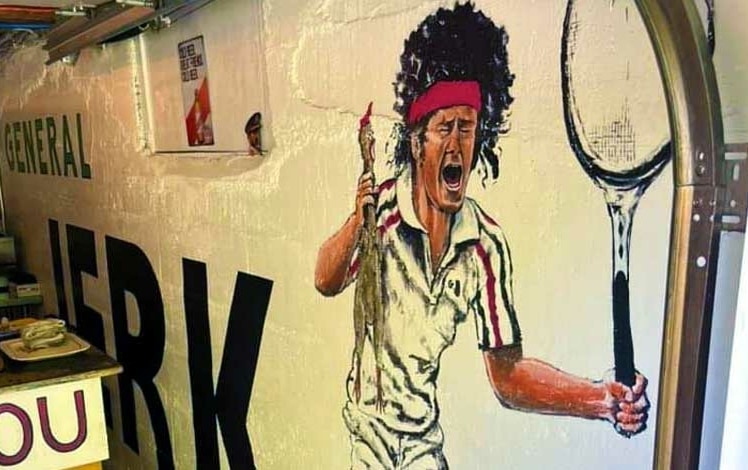 General Jerk has the same address as the terrific grocery store Barryville General. It's really a tiny roadside stand in an old garage at the end of the grocery building.
It's a Jamaican-style BBQ joint serving jerk chicken, jerk trout, collards, and a spicy (vegetarian) ital stew. They serve a 1/2 chicken plate, a whole trout plate, collards, plantains, and banana pudding.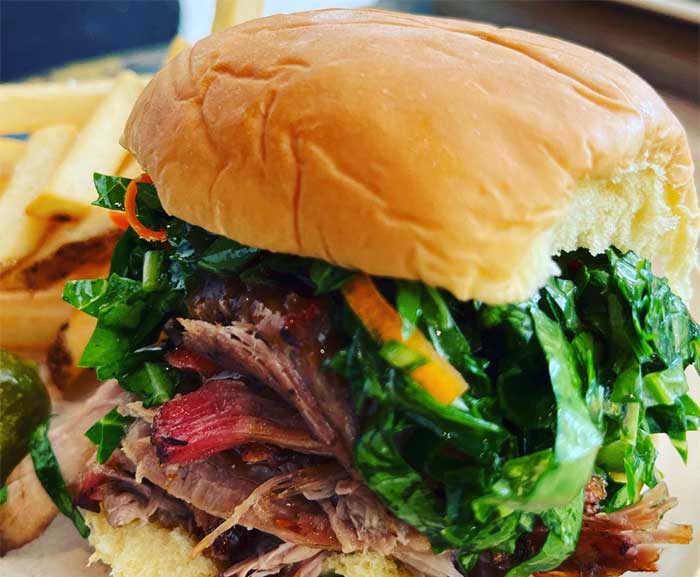 You can check their Instagram page for daily specials. You might find cevice, prawns, or ribs.
Using local ingredients, fresh chickens, and Beaverkill fish, Chef Brown says, "It's hard to mess it up, frankly, because the ingredients are so good." Barryville General owner Eric Komoroff agreed. "It's easy to make a little effort to support all of the incredible farmers, purveyors and artisans up here. There is just so much creativity around food, health and wellness. You would have to work very hard not to engage in that."