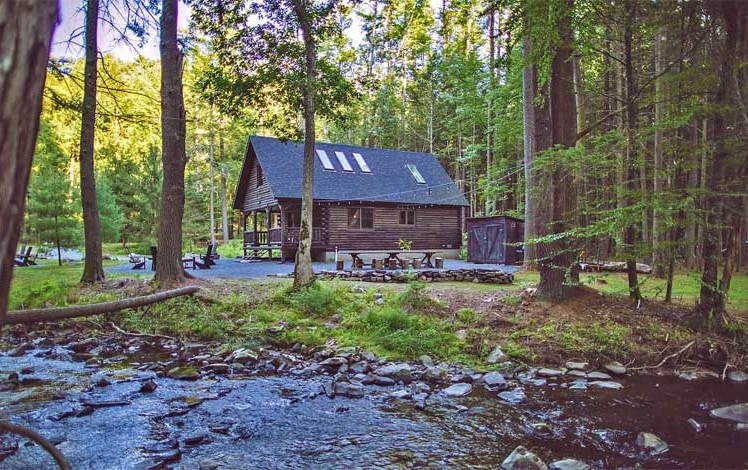 Little River is a log cabin on 2 acres along a mountain stream in the southernmost region of the Catskills, 2 hours from NYC and 2.5 from Philly. It's an escape designed for spending time with friends, for working and relaxing, for early mornings and late nights — all that good stuff.
It hosts 5 guests in 2 bedrooms with 2 beds and 1 bath. The bathroom has a deep soaking waterworks tub & epsom salts, so get ready to relax.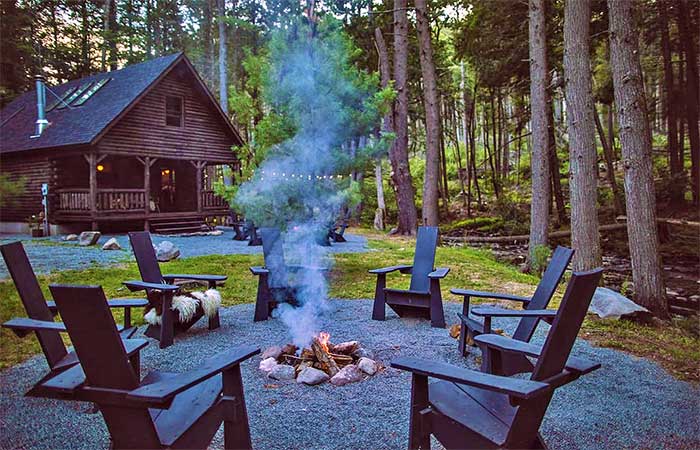 Little River has got a fully equipped kitchen, a wood-burning fireplace, an outdoor shower, a streaming-ready TV room, a healthy collection of books and board games, a creekside fire pit, waterfront long-table outdoor dining, and lightning-fast internet speeds.
Illuminated by skylights and the loft above, the living room's natural stone fireplace creates a warm and inviting hygge atmosphere accented by dark leather furniture and minimal decoration.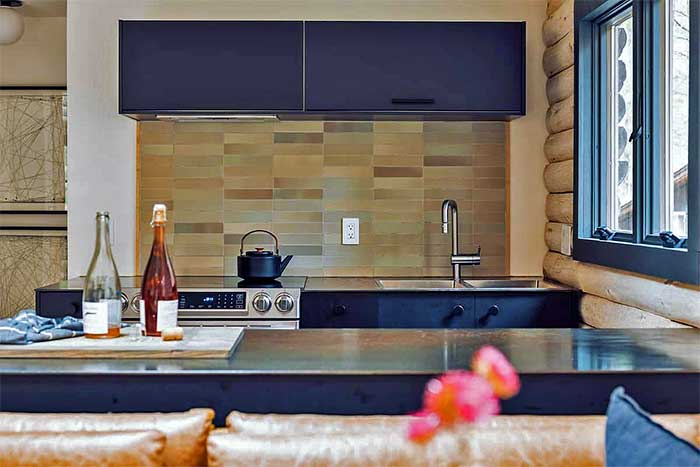 The kitchen has got All-Clad cookware, a dishwasher, and an extra-large fridge and freezer in the basement.
The cabin's 2 acres of forest are home to incredible wildlife, from fireflies and mushrooms, to bald eagles, black bears, brook trout, and many more.
"WOW! What can I say about this place? Book it. You won't regret it. Little slice of heaven on Earth. Cozy, cool cabin vibes, filled to the brim with wildlife, nature, natural sunlight, beautiful design and function. We made dinner and ate outside and had a bald eagle show up and land on the tree in front of us. Just pure magic. The beds are comfortable, meant for unwinding, finding peace, slowing down, and getting off the grid. This cabin is a game changer and we will certainly be back!"