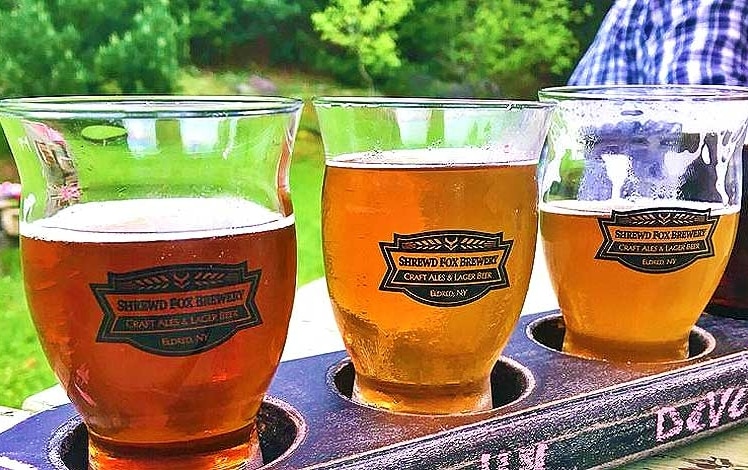 Shrewd Fox Brewery brews pure, clean, local beer. They're a local farm brewery serving up craft ales, lagers, and dry-hopped ciders. They use all-natural, locally-grown, non-GMO ingredients. Their barrel-aged recipes are brewed with New York State barley, hops, and Catskills water. Their innovative natural brewing methods avoid using chemicals, additives and preservatives commonly found in industrially-produced beer.
It's warm and friendly and you can bring your beer to a picnic table under an umbrella out back. Sometimes there's live music!
"It starts with the water. Catskill water is world-renowned, and that's where the starting point is. Here it's the ingredients; New York State has good farming of barely and malt products…Then you have a good brewer and brewery system… and a little bit of luck, and there you go."
Shrewd Fox has been named one of the 8 Best Catskill Breweries by Catskill.com and took first place at the River Reporter's Best of Reader's Choice Awards for several years.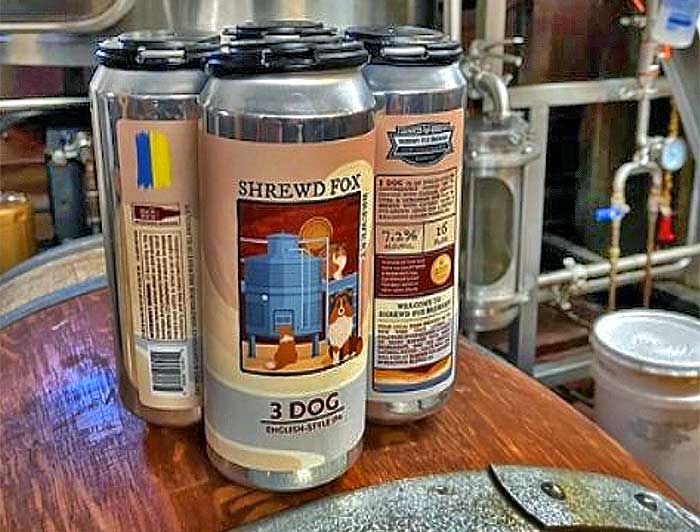 The Governor's Cup is a competition of gold-place winners in all of the individual categories. After the first round, the brewery then competed against all gold place winners for the year, eventually taking the highest award. They won the 2022 Governor's Cup for their 3 Dog IPA.
"Love this sweet brewery!! The owners were so kind and accommodating. They offer a small tasting room and a huge back yard with picnic tables, umbrellas and corn hole. It was a beautiful spot to hang out and drink their fantastic beer!"

"My friends and I were in town for New Year's and saw that the brewery was OPEN and pulled in. Excellent decision! This place has AMAZING beer! We had two flights and tried every beer. Some highlights are the Yulan Honey Wheat, Loch Ada Amber, and the Kozak Porter, which is exquisite. We even bought a growler to take home. Check this place out if you're in the area. It's small, inexpensive, and delicious! Great spot."