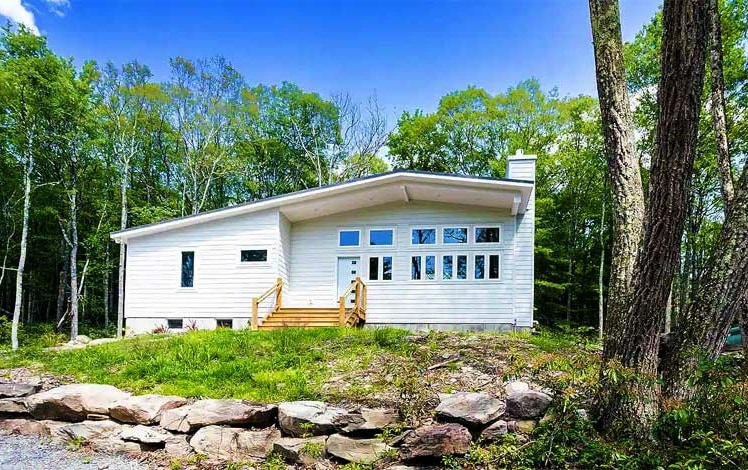 The Golden Hour Catskills hosts 8 guests in 3 bedrooms with 4 beds and 2 baths. It's a bright and airy cabin on a secluded road that's perfect for quiet getaways. It's a place to unplug, unwind, and enjoy nature. The entire house and 6 acres of land will be yours for your stay. It's ideal for groups of friends and families.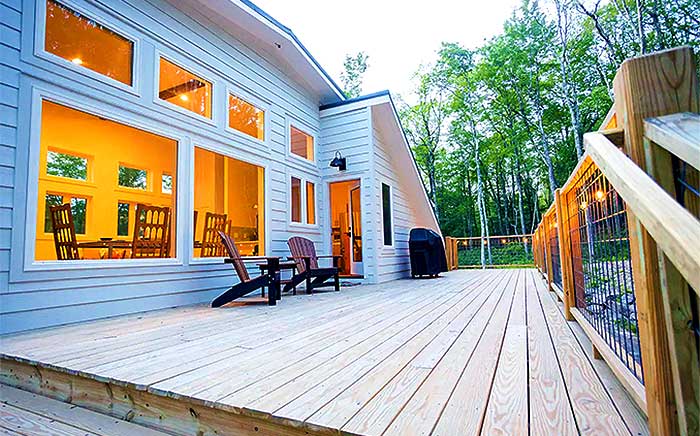 Short walk to the 10 Mile river, a seven-minute drive to the Delaware River and the hip hamlet of Narrowsburg, NY. The main street of Narrowsburg offers cool restaurants and unique shops. Callicoon, Livingston Manor, Bethel (home of Woodstock!), and Honesdale are a quick drive away.
A 4-wheel drive is necessary in winter to navigate the steep gravel driveway.
"This house is beautifully decorated, in an absolutely gorgeous area, and near to the wonderful Narrowsburg. It was a perfect weekend and the house was absolutely exceptional. From the very comfortable beds and furniture to the very thoughtful design elements, we highly recommend it!"