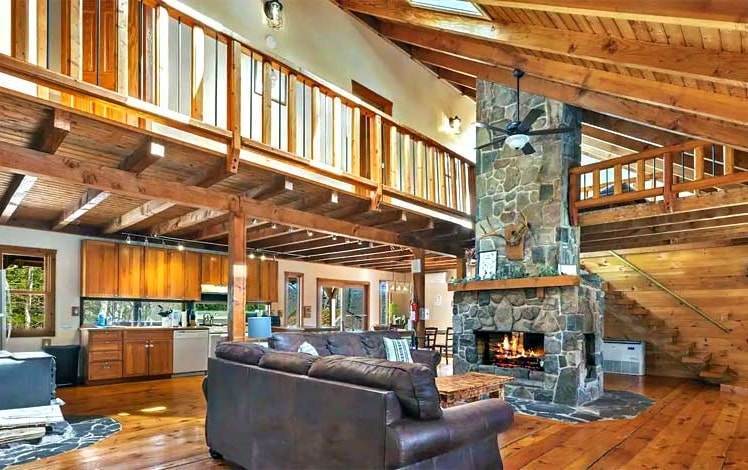 Dingmans Standing Stone Cabin
This Dingmans Standing Stone Cabin is set back 1000 feet from the road. It hosts 9 in 3 bedrooms with 3 beds and 2 baths in a house that is surrounded by thousands of acres of protected forest in the Delaware Water Gap National Recreation Area. It's super clean with comfortable beds and great hosts.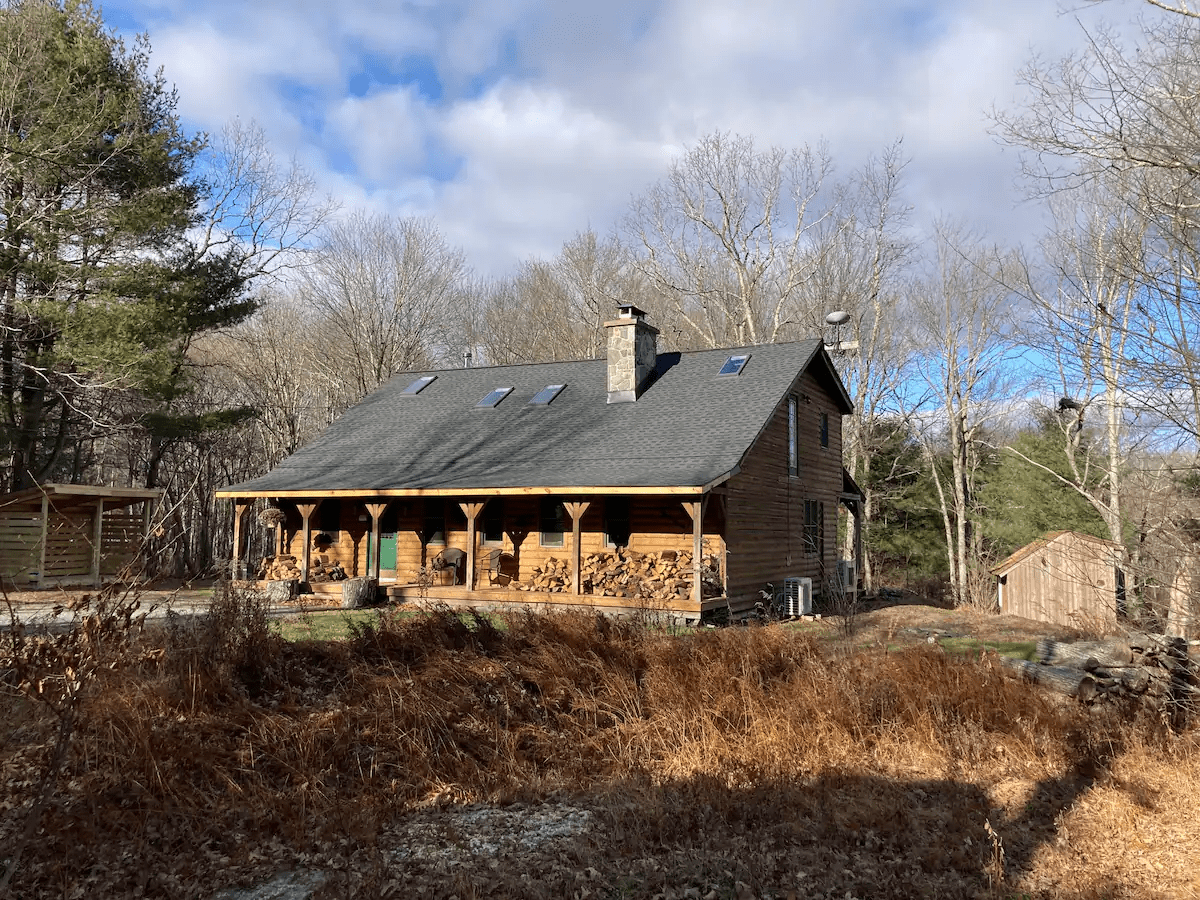 Standing Stone Cabin features an open floor plan with an enormous free-standing stone fireplace in a vaulted great room. The fully-equipped kitchen includes a breakfast bar facing into the living area. The dining table seats 8 and is as perfect for family-style meals as it is for game night. Comfortable couches cozy up to the fireplace and face the 60" HD TV with Dish Network and a DVD player. The open fireplace brings the campfire inside and is great for making 'smores and setting the mood. A wood stove provides additional heat in the cooler months. A second full bathroom, three comfortable bedrooms, and a nook with a queen-size futon are found up the cantilevered staircase on the 2nd floor.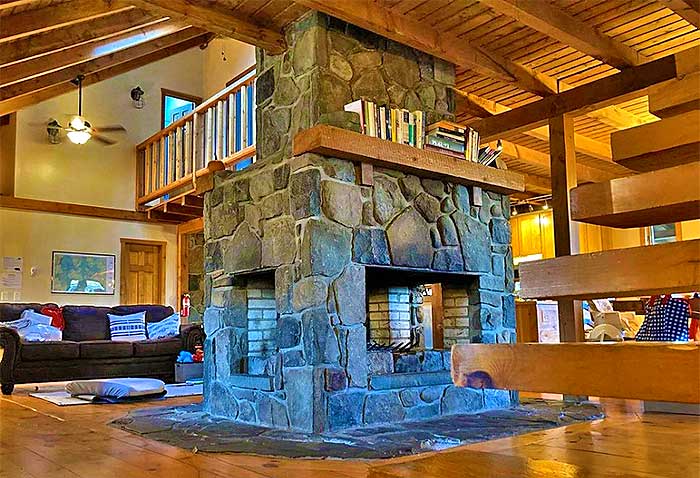 The hot tub, swing, and huge dining table on the back deck overlook the forest. In the backyard are a fire pit and a charcoal grilling station.
All manner of wildlife is often glimpsed by visitors. Black bears and deer are particularly common in certain seasons.
"This a really lovely place on beautiful land, with great tall oaks all around! Very quiet and peaceful, with tall ceilings and ample seating outdoors on pretty days. It's stocked with books to read and puzzles. The hot tub is a great boon, and if you're interested, there are many ways to have a great fire: the fire pit, the woodburning stove, and an impressive, essentially 360-degree fireplace. The house even has a delightful, ever-so-subtle smell of campfire."

"I cannot say enough good things about this serene and secluded cabin (and the wonderful hosts who manage it). The space was perfect for our weekend getaway— gorgeous fireplace, big dining/game table, terrific hot tub on the back porch overlooking a glen of trees. Bedrooms were all a good size with comfortable beds. The price is a steal and people should flock to book as soon as they can. What a cozy comfortable oasis.