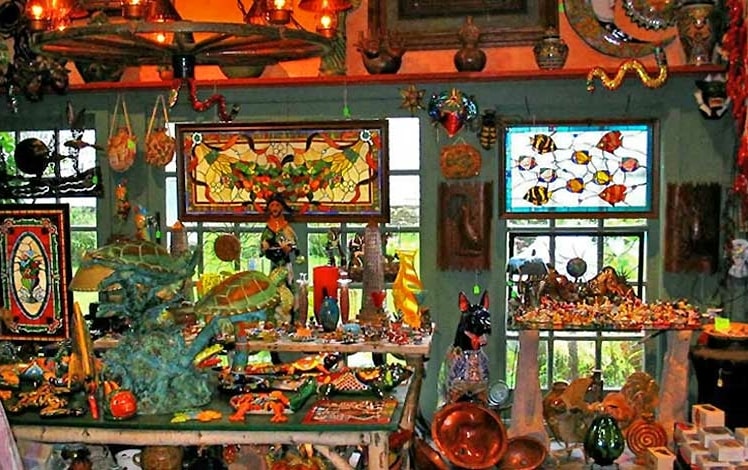 Phoenix Store is just PACKED with goods including a variety of southwest jewelry, decorative arts, pottery, and some vintage clothes.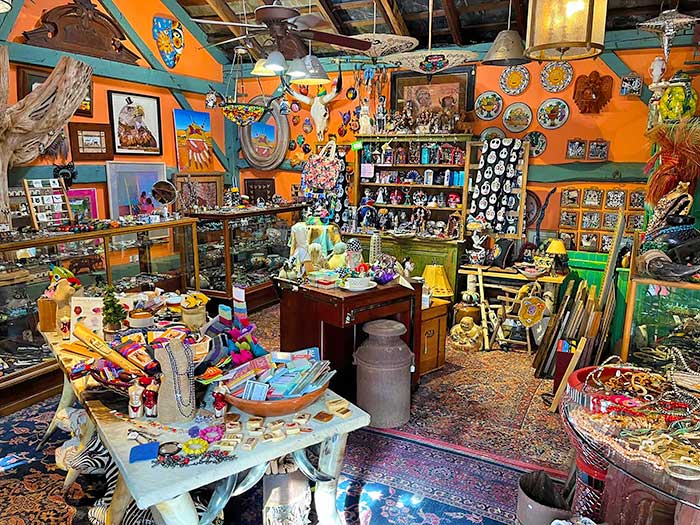 "Such a great, great store! An amazing variety of merchandise, really fun, unusual things. Was able to get a whole host of presents there and will be going back again soon. There is truly something for everybody. Just wonderful!"
Call first and check and see that they're open (hours vary a bit). You're just 3 miles from Chris and Gina's Cafe, a cozy Mom 'n Pop operation with exceptional food.
The store is in the Delaware Water Gap National Recreation Area, on the Pennsylvania side. It's on the northbound side of Route 209, across from the Delaware Cemetery, near Dingmans Bridge. There's a white-columned house with a semi-circular driveway, and next to the house is a long, wooden building with a yellow sign and old license plates near the door, and chili ristras hanging from the roof overhang. Go into the weathered barn next to the church (the church is actually a private home).