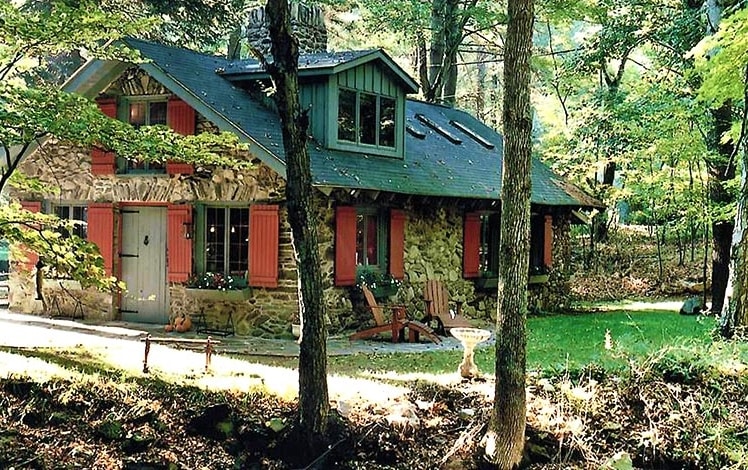 Cottage at Governor's Retreat
The Cottage at Governor's Retreat is one that gives us the great good fortune to list a truly special and magical property. This beautiful Arts and Crafts cottage was originally nestled among high hemlocks on the Dingmans Creek in 1906.
After duty as a stable and carriage house, the barn was converted to living quarters sometime in the 1950s. It was renovated in 2001 and won Better Homes and Garden's Home Improvement Contest and was featured as their cover story in October 2002. The guidelines for the renovation were to "preserve the irreplaceable."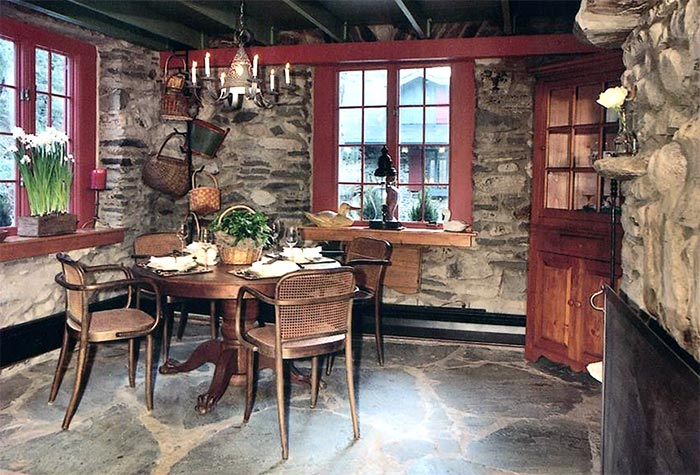 The lower level has two fireplaces. The one in the living room is wood burning and the one in the kitchen is gas. The walls and floors are primarily stone and the living room's vaulted ceiling is 30 feet high. The six skylights allow guests to enjoy sun, rain, and snow.
The loft bedroom has windows that overlook the creek. The cottage is available for rental from April 1 through December 1. It accommodates up to four people with one bedroom and two beds. The bathroom is lovely.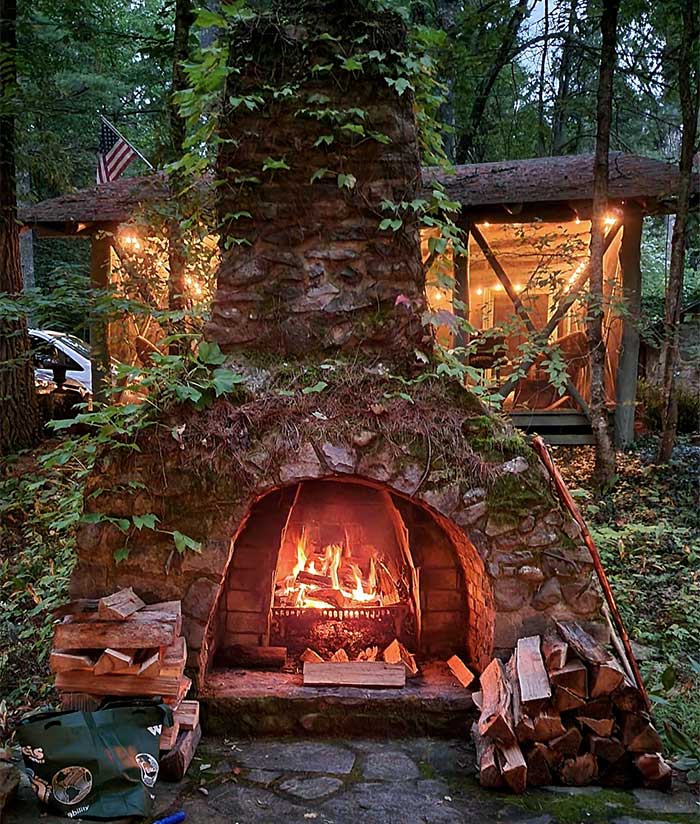 Bring Fido! The house has a grassy area for Fido to enjoy! Please note that there is a minimum stay of 2 nights at this property
You will find yourself on the literal edge of the DWGNRA and within kissing distance of George W. Childs Park. Fishing, hiking, boating, and a plethora of outdoor activities are yours. You can also opt for a 10-mile ride to the ultra-charming small American Town of Milford, or stay in your own little corner of the world and enjoy relaxation and solitude.