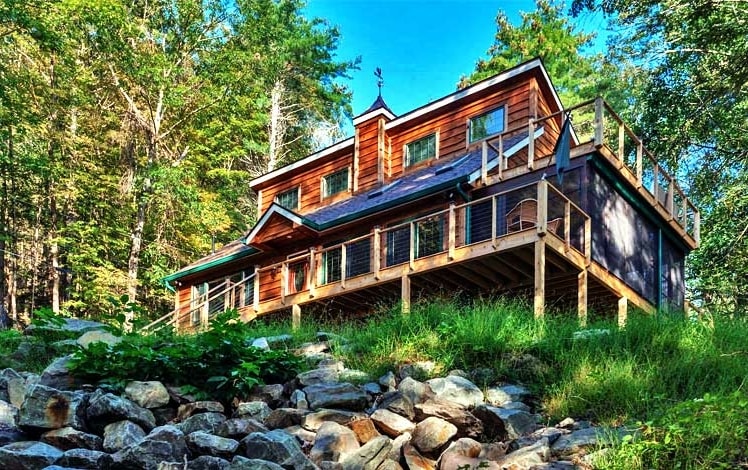 Brookmill Cabin It awaits atop a hill with towering trees on a half-acre land, inviting valley views on all sides, just minutes from the Delaware River.
This very beautiful place has plenty of natural light, vaulted ceilings and skylights, a Hearthstone Heritage Soapstone wood fire stove, and a spiral staircase.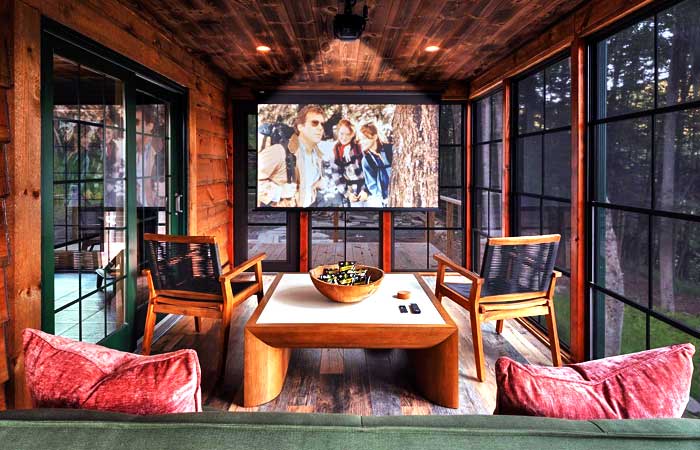 Apple TV streams Netflix, MAX, Prime Video, DirectTV Stream, and Disney+ on a drop-down projector in the 4-season screened-in porch on the east deck which is an outdoor-ish cinema space.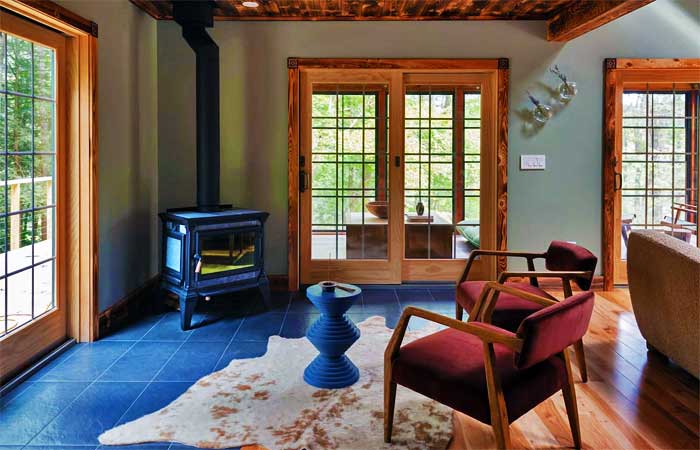 There's a Hot Spring Limelight Series Spa Hot tub, a fire pit, a deck with sunrise and wooded views. They embrace eco-conscious practices while also providing modern comforts like energy-efficient appliances, high-speed internet, entertainment systems, and spa-like bathrooms and steam shower, fireplace, and an outdoor fire pit.