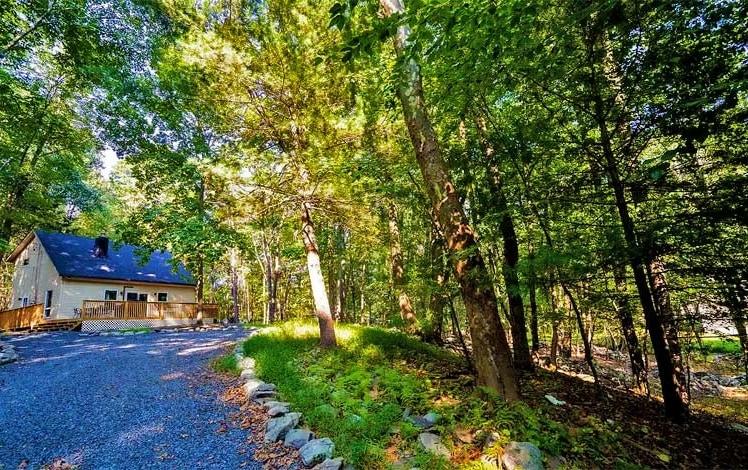 Arctic Getaway with Hot Tub
This Arctic Getaway with Hot Tub is located in the Winona Lakes community. It hosts 8 guests in 3 bedrooms with 4 beds and 2 baths. The house is surrounded by nature and water. It's only a 10-minute drive from Shawnee Mountain and from Bushkill Falls. We have no idea why they've chosen "Arctic Getaway" since it's available all year.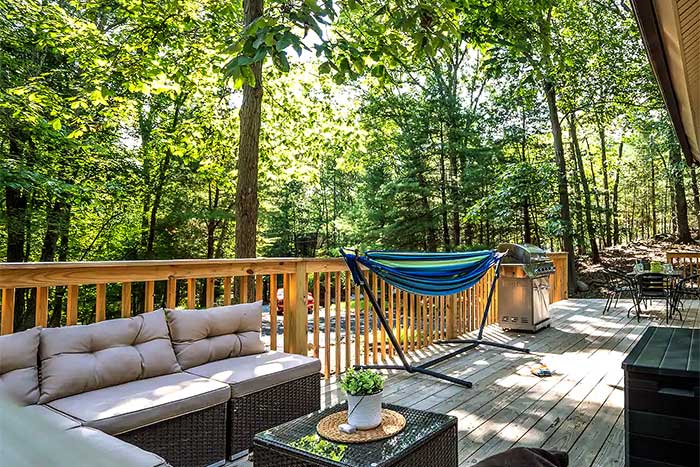 They say it's a true nature escape with a wood-burning hot tub, wood fireplace, and all the essentials you need. Hi-speed WiFi makes it a perfect space for working from home. The open floor plan connects the kitchen, dining room, and living space which is highlighted by a beautiful fireplace. The housekeeper is in the area and if anything is needed, it can be provided upon request.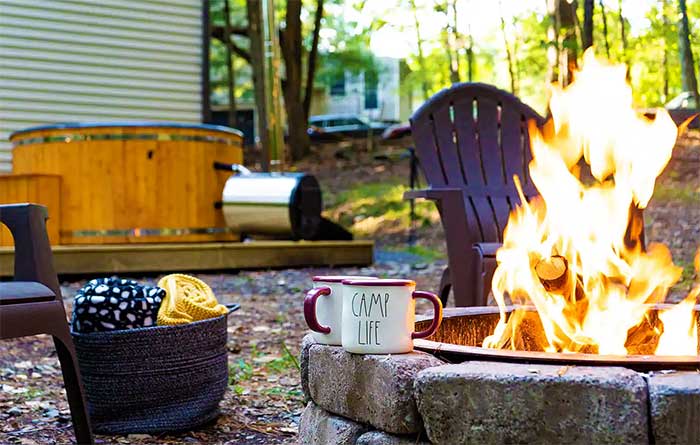 "We so enjoyed the cabin! It was clean, immaculately decorated, and easily accessible to the fun activities of the Poconos. Our favorite parts were the hot tub, the fire pit, and the twinkle lights outside! It made for a wonderful weekend! We would def stay again!"