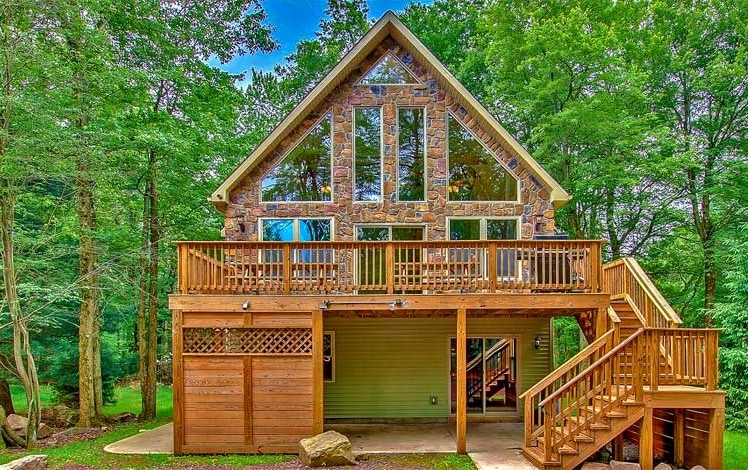 Acorn Group House Lake Harmony
The Acorn Group House is designed for large groups of up to 17 guests with 6 bedrooms and 3 baths. It's perfect for groups of skiers and golfers, located close to Big Boulder and Jack Frost. (Those are ski areas and golf courses.)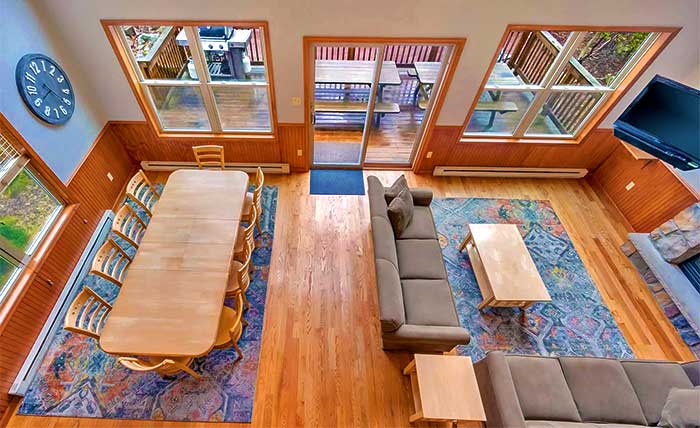 It features rooms that are bright and airy and multiple public spaces that allow groups traveling with more than one family to have their own television and seating area if desired.
Free Wi-Fi, a video multi-arcade game, and a full-size pool table on the inside offer the opportunity for hours of fun. On the outside, a large hot tub tucked away in a private corner of the lower deck allows the good times to continue. A fire pit in the yard creates a great space for storytelling and laughter, and a large deck features a barbecue grill and places to sit and watch another fantastic sunset.
There's a Smart TV with Hulu in each bedroom, in the lower-level game room, and in the living room.
"We've been coming to Lake Harmony for more than 10 years now for golf trips. We've rented Snowcap, Skyeview, Otter Nanks, Rocky Top, Lakestone, and now Acorn. Each house is as good as the next. We find the right house for the number in our group and always rent from Pocono Mountain Rentals. You will never be disappointed with any of the homes."