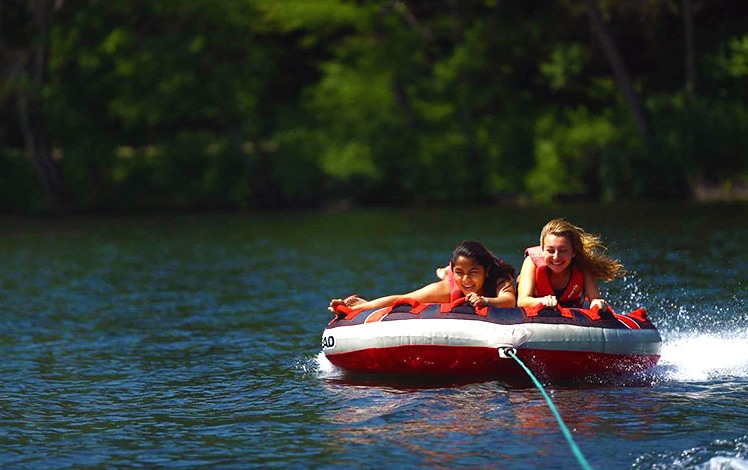 Camp Weequahic is a co-ed sleepaway camp that has been in business since 1953. Emphasis for campers is on sports and adventure training, and of course water sports on beautiful spring-fed Sly Lake.
One of the defining qualities of Camp Weequahic is its approach to interactive programs. Focused on attitude, gratitude, and courage, this co-ed sleepaway camp is all about encouraging children to choose their own journey while enjoying activities that foster their sense of teamwork.
When campers are not testing out the creative limits of fashion design, newspaper or radio, some are in-line skating, putting on magic shows, and even playing European handball. Within the 12,000 square-foot recreational hall campers have access to a professional theater, dance studio, wrestling room, photography studio, and canteen. In other words, don't be afraid to explore.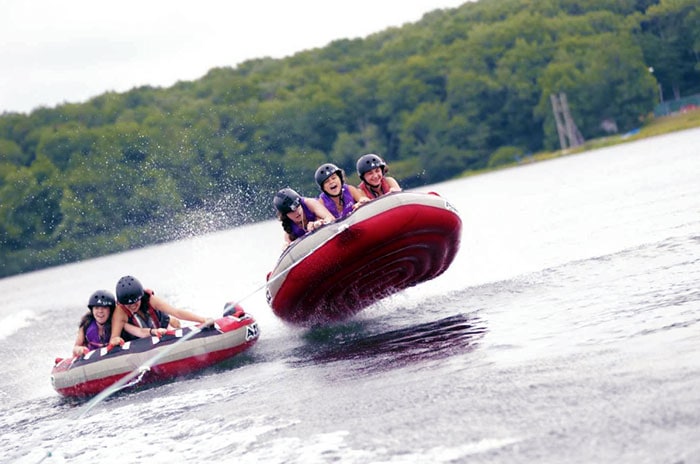 The sports program offers two baseball diamonds, three basketball courts, a football field, a golf driving range, a disc golf course, ten tennis courts, a quarter-mile running track, two soccer/lacrosse fields, a weight training studio, and a martial arts room.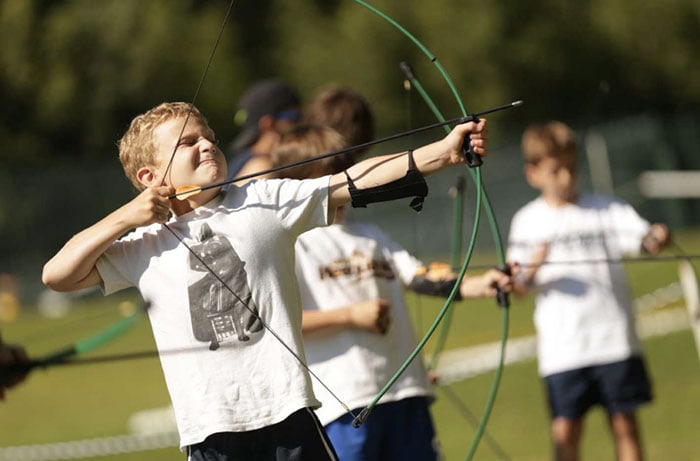 Adventure activities include a 400′ zip line, in-line skating, mountain biking, and a ropes course. The shredder in your life will be happy with Weequahic's skateboarding park.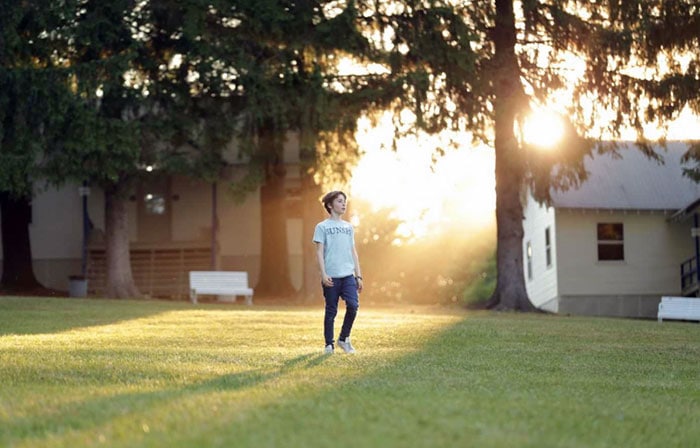 Modern duplex cabins have private showers. A 12,000 square foot indoor Recreational Hall features a professionally equipped theater, canteen, dance studio, aerobics room, photography studio, and wrestling room. There is a modern health center with on-site doctors and nursing staff.
At night, campers take part in evening activities such as campfires, MTV Night, Leagues Under the Lights, Scavenger Hunts, Talent Shows, Game Shows, and theater productions.
Throughout the summer, campers look forward to various trips including professional minor league baseball game, bowling in town, or a surprise trip to another exciting destination.