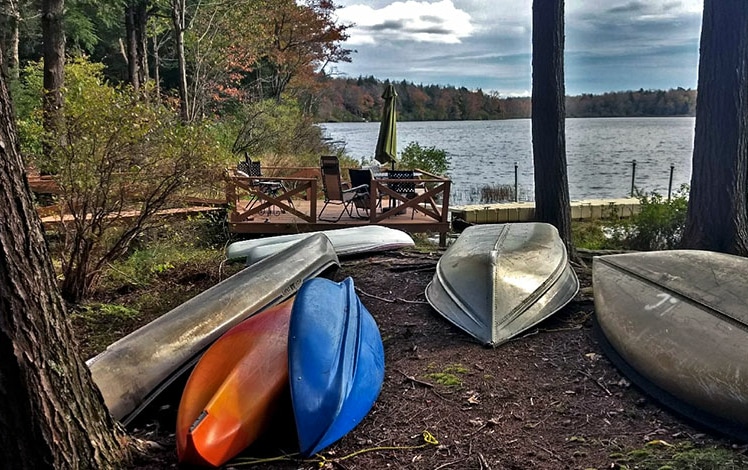 Lakewood Lodge offers small rooms and great hospitality. Local dive bar and restaurant used by outdoor fans who want to go outside.
Lakewood Lodge is a 68-year country inn with a full-service restaurant, lounge, and rooms. Right on direct Rails-to-Trails & NEP Sno-trails access.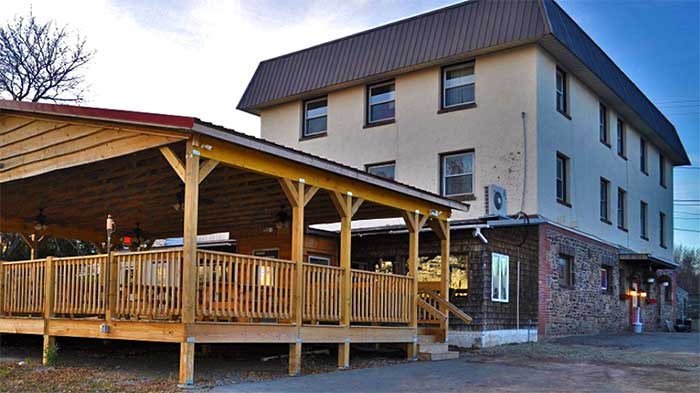 The lodge is close to many summer camps, 10 miles away from Hancock NY and the trophy trout waters of the West Branch of the Delaware River. The property abuts the Rails-To-Trails O&W Trail and NEP Sno-trails.
Opportunities in this beautiful area are abundant: Snowmobiling, downhill and cross country skiing, mountain biking, ATV trails, hunting, fishing, antiquing, and rest and relaxation.
Full breakfasts are included with rooms. The mix of rooms can accommodate couples and families.
Rooms are basic and comfortable.