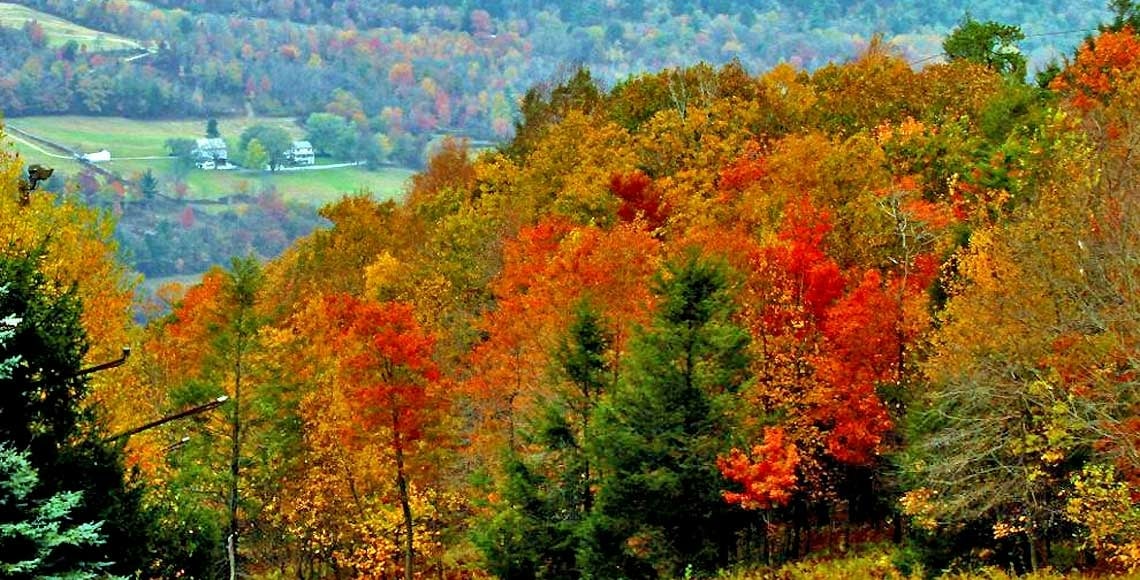 Your Route 390 Fall Foliage Drive starts on the eastern side of Lake Wallenpaupack in the north and runs down to Mountainhome and Cresco. Route 390 can be accessed from Route 507.
It winds over 25 miles from Lake Wallenpaupack in the north down to Skytop, Mountainhome, and Cresco in the south. This route takes you past lakes, over the hills, and through pristine forests.
You'll pass between Promised Land State Park and its two lakes surrounded by the stunning hues of beech, oak, and maple trees, punctuated with towering, majestic hemlocks. Stop in at the Promised Land Inn for a decent burger and a beer.
Curve around the mountainside to take a peek at the lake and extensive grounds of the iconic Skytop Lodge. Feeling hungry? Stop by Callie's Candy Kitchen to sample their pumpkin fudge.
The projected ​date for peak color 2022 is the week of October 7-8.