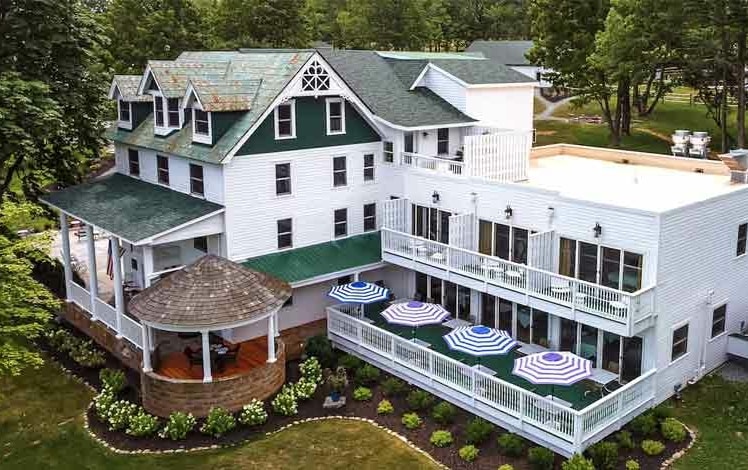 Kenoza Hall is a 55-acre lakefront hotel, restaurant, and spa with a pleasing low-key luxury. The hotel sits in a meticulously restored white clapboard former boarding house that dates back to the 1880s. It maintains an extensive Kneipp-inspired wellness program.
There are 22 rooms, each with its own unique touches—some have clawfoot soaking tubs, others have private decks; the spacious Rooftop Guest Suite has both. If a soaking tub ranks high on your wish list, request one when you make your booking.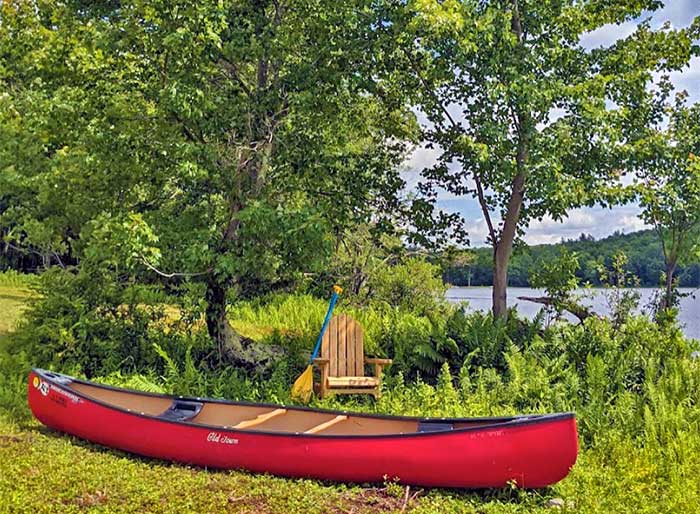 "Sims Foster and his wife, Kirsten Harlow Foster, who own nearby DeBruce inn, have overhauled the building, marrying historic touches like the original hardwood floors and custom elements, including sleigh beds. As a complement to hiking, canoeing, and other vigorous activities, daily programming focuses on wellness."— Travel + Leisure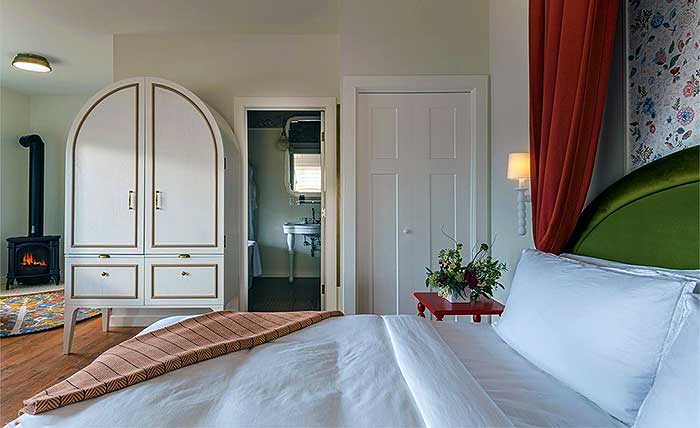 The Bungalows at Kenoza Hall offer three types of luxury accommodations. Taking design inspiration from the Main Inn's Victorian roots, the Bungalows feature blush tones, bold patterns, ornamental brass details, and wallpaper that mirrors the whimsy of the Bungalow's surrounding landscape.
They've got an EV charging station with 2 J-1772 chargers and 4 plugs.
Hemlock Spa includes outdoor walking paths and gardens, an outdoor barrel sauna, a movement studio for classes like aerial yoga and sound meditation, and private treatment rooms for aromatherapy massages, detoxifying herbal wraps, and oxygen facials.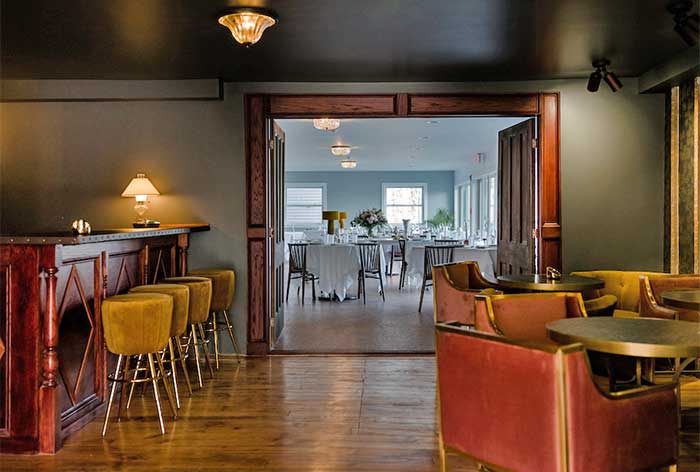 Tucked into an internal room in the oldest part of the building, the bar is moodily lit and a suitably serious spot for the consumption of serious cocktails. The restaurant, just beyond, is bright and beautifully old school, from the silver breakfast serving platters to the white table clothes and pastoral paintings on the walls. The food matches the atmosphere, classics with modern presentations. They serve Oysters Rockefeller, Duck à l'Orange, and Tournedos Rossini, a decadent French dish that stacks a filet mignon atop a slice of foie gras pan-fried in butter. It's open to the public. Make your reservation here.
Bonus: Kenoza Hall is the hotel closest to The Bethel Woods Center for the Arts, just 5 miles away.
"Fantastic destination boutique hotel with incredible service, ambiance, and style. Food and drinks are great, pool and spa are beautiful and relaxing, as is the property. Close to Bethel Woods! Will be back next year. This place is magic."