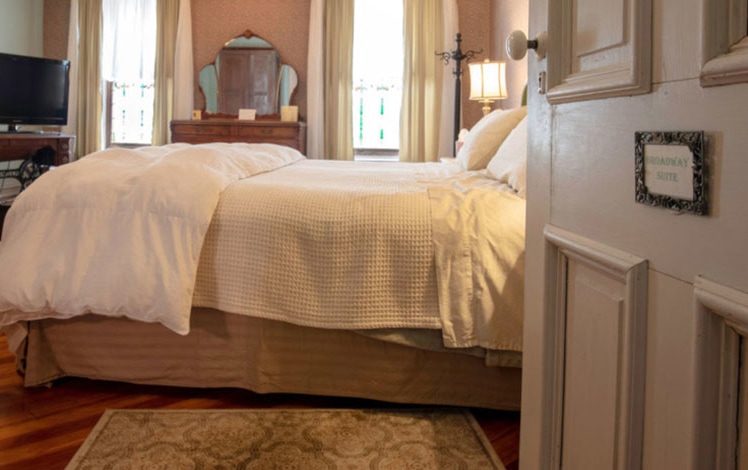 Kelly Suites on Broadway is located in a charming Victorian in the heart of beautiful downtown Jim Thorpe offers suites that are like little apartments. Three luxury suites, two spa suites with double jetted tubs and electric fireplaces, and one king suite. Each suite has a private balcony and a kitchenette. Private parking, bike storage, WiFi, and cable TV are available.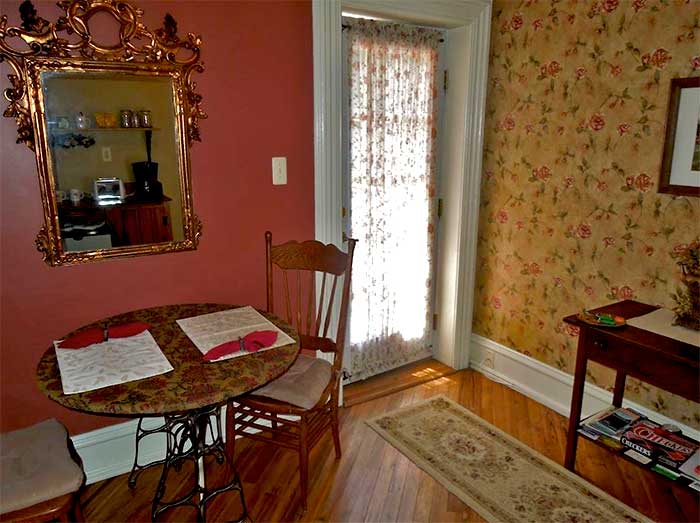 Kelly Suites on Broadway units feature a king-size bed, kitchenette with Keurig and assorted coffees, a private balcony through french doors, and two suites feature a whirlpool tub. There is also an adorable lofted suite that can be added to your existing reservation for larger parties.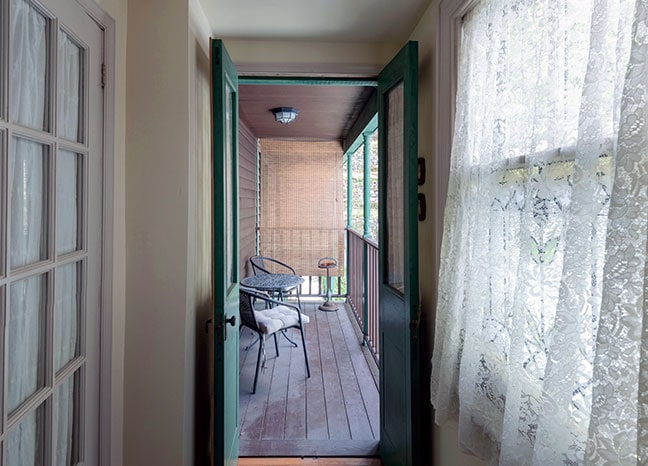 They know how it feels when you wake up with a hankering for something sweet. To accommodate your early morning, or late night, cravings, they provide light breakfast pastries, granola bars, dessert cookies, and juices in your suite upon check-in. Enjoy at your leisure without fear of getting a mini-bar bill at the end of your visit.
Kelly Suites has three dedicated parking spots, one spot per reservation [the Loft is not considered its own reservation, it is an additional room added to the Garden Suite Reservation and does not have a dedicated parking space], at the rear of the hotel to accommodate guests and provide them safe parking close to where they're staying.
They offer storage for your bikes, kayaks, fishing gear, or snow gear. The Poconos gives you access to everything nature has to offer. Whatever your outdoor adventure includes, feel free to bring your gear. They'll make sure it's stored safely and ready for you to enjoy.
The ground floor is occupied by the owner's shop/wellness boutique Habitual, selling herbal remedies, handmade skin care, loose leaf tea, and unique gifts. Guests of the hotel enjoy a discount of 15% for their purchases of Habitual products.