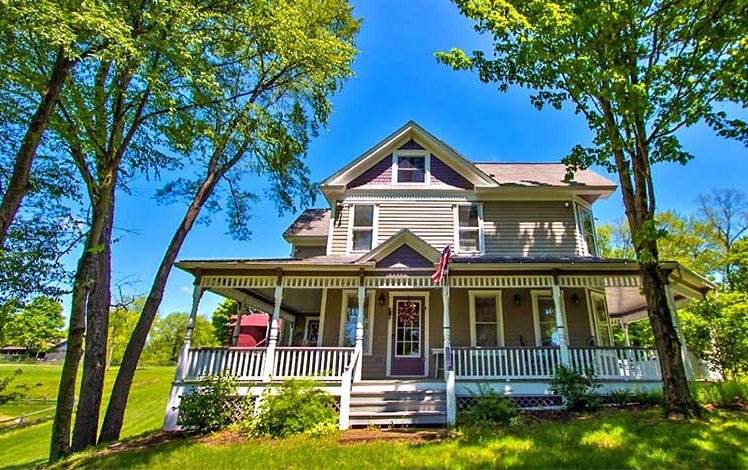 Inn at Tyler Hill B&B is nestled in the rolling hills of northeastern Pennsylvania's farm country. The inn is an 8-room bed and breakfast situated on 14 acres of scenic countryside land.
The Inn at Tyler Hill B&B is just ten miles west of the famed Bethel Woods Center for the Arts, home of the legendary 1969 Woodstock Music Festival, and the inspiration for their Music Room and the inn's art collection.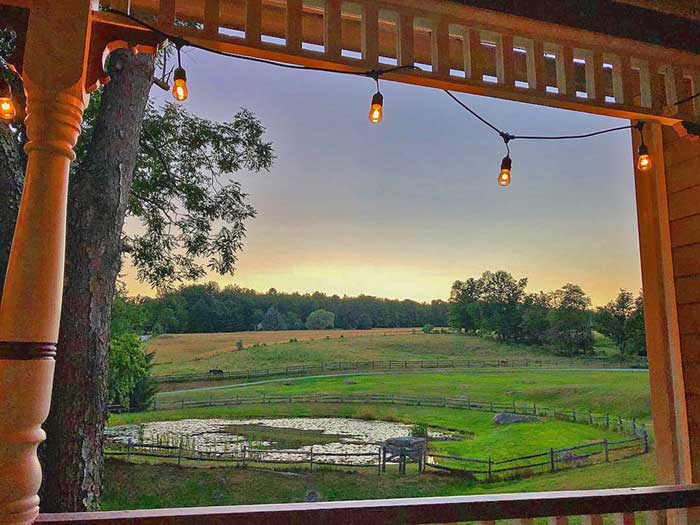 "Our innkeeper delights in making each guest stay memorable by making you feel right at home. In addition to the complimentary farm-to-table breakfasts made only with local organic ingredients, we also offer daily afternoon high tea with fresh and healthy baked goods, and locally crafted cocktails. We can also happily arrange local activities or ensure creature comforts are waiting for you in the room. Our goal is for our guests to leave feeling refreshed and cared for just like family."
Inn at Tyler Hill B&B barn suites feature upstairs loft-style bedrooms with downstairs living space and ensuite bathrooms. Victorian House Suites are in a beautifully decorated, restored 1800s farmhouse and include ensuite bathrooms as well as access to common spaces such as the dining and living room.
The Inn at Tyler hill sits just one mile from the beautiful Tyler Hill Camp. "We are good friends with our neighbors at Tyler Hill Camp and are happy to offer their facilities to our guests when camp is not in session."