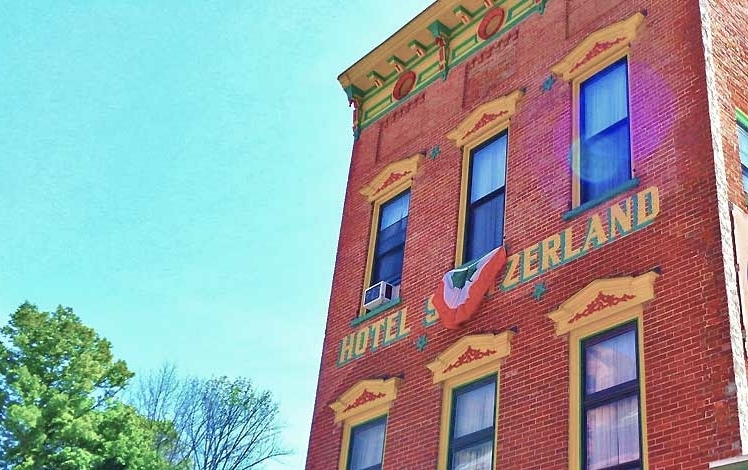 The Hotel Switzerland was established in 1830, making it one of the oldest commercial buildings in operation in Jim Thorpe. It's right across from the train station and just minutes to the renowned bike and hiking trails of the Lehigh River Gorge Region.
Snug, modest rooms are clean and comfortable, although some have shared baths. All and include free Wi-Fi and TV. Suites add living areas with sofa beds, minifridges, and tea and coffee-making equipment. Grab a bite and a drink downstairs at Molly Maguire's Pub.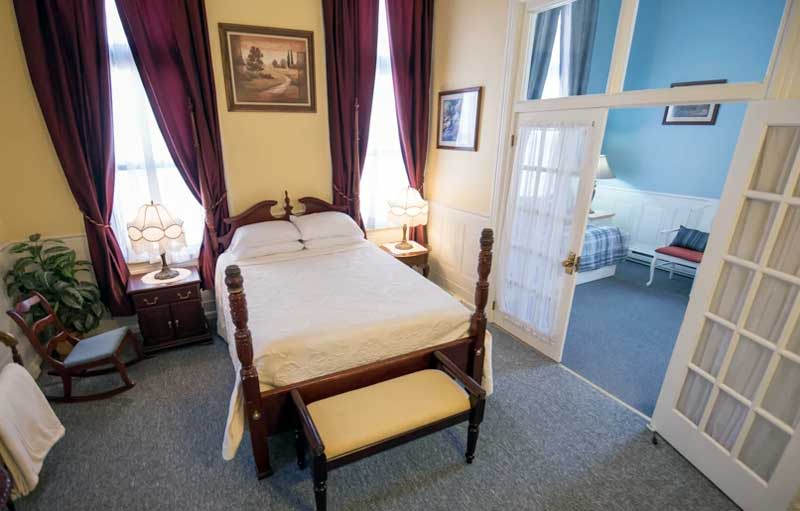 The hotel is a great jumping-off point for a number of the best biking trails in the state, including the Glen Onoko and Jim Thorpe Trailheads, both of which are Lehigh River Water Trail Access Points. Follow the gentle, downhill path of the Lehigh Gorge Rail Trail along an abandoned railroad bed, and the Lehigh River all through the Lehigh Gorge State Park.
"My girlfriend and I stayed here for a night on our way to Woodstock NY. There is no official check-in/out area. The bartender in the restaurant below the hotel gives you the keys to the room. Our room had a shared bathroom with the other guest rooms on that floor. The room itself was small, but not uncomfortable for 2 people. Decent TV and A/C unit. Super-tall ceilings made it feel much more spacious. WiFi was a bit hit or miss, but we didn't care since we were only there for 1 night. Definitely, an interesting place to stay right in downtown Jim Thorpe close to several restaurants, Lehigh River, and the Rail Trail!"