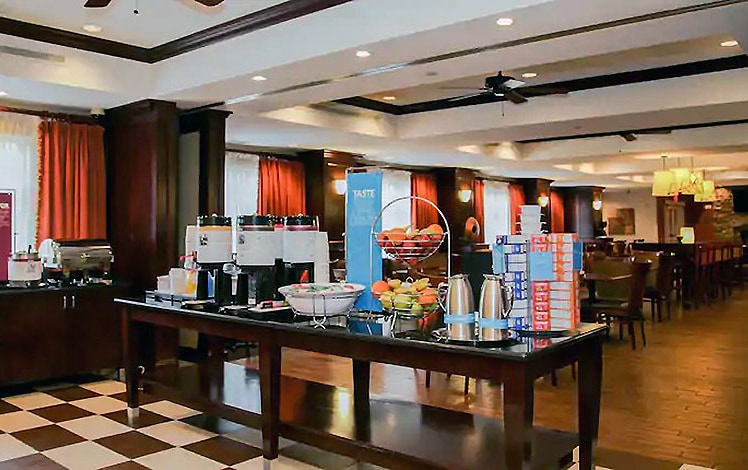 Hampton Inn Matamoras is a very nice Hampton Inn with clean and comfortable rooms, an indoor salt-water pool, and free breakfast at the very tip-top Northeastern corner of the state, sharing their border with the great states of New Jersey and New York.
The hotel is located right on I-84 and is 10 minutes away from the Delaware Water Gap Nat'l Rec Area, making it a perfect home base for white-water rafting trips and nature adventures. It's just 6 miles from the lovely, historic small town of Milford.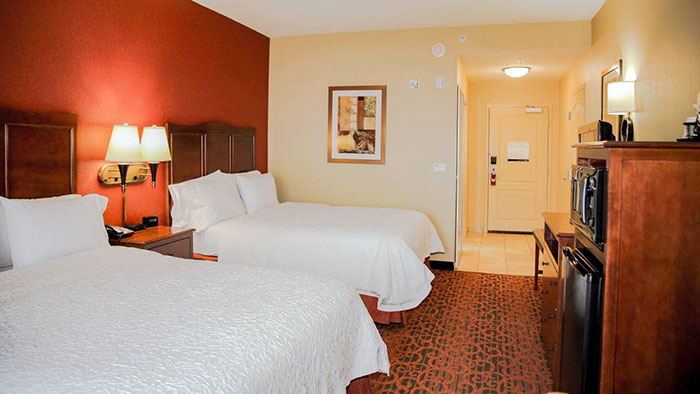 Casual rooms offer coffeemakers, minifridges, flat-screen TVs with HD channels, and both full and lap desks (for working on the bed). They also include free WiFi, microwaves, and custom-designed beds.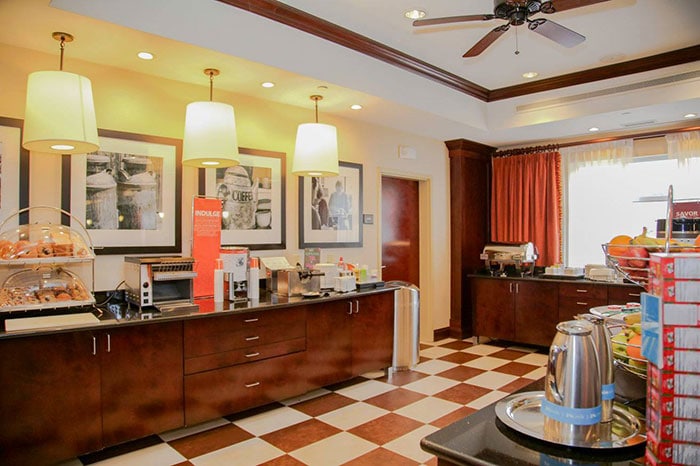 Nice touches are the indoor salt-water pool and the free hot breakfast with waffles and oatmeal, biscuits, eggs, juice, and smoothies. There's a fitness room, a business center, and a coin-operated laundry area.