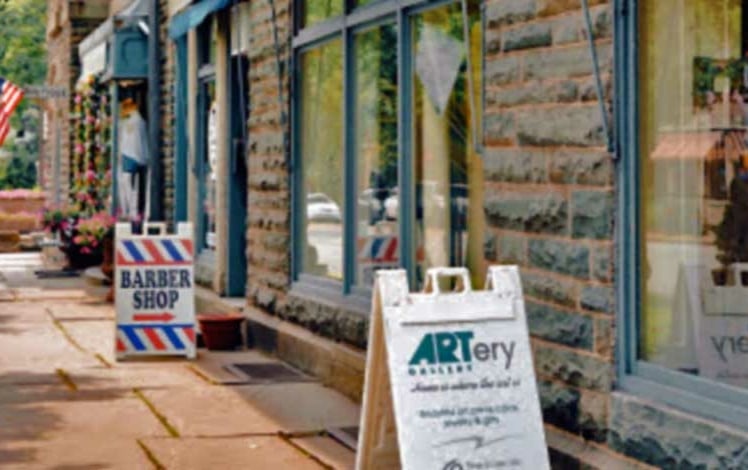 The Artery Gallery is an artist cooperative located in the historic Forester's Hall on the corner of Broad and Harford Streets. It's a fine art and craft gallery.
It is a cooperative owned and operated by successful and emerging artists and artisans from the Tri-State area. Their work is shown in galleries throughout the US and Europe, in such cities as New York, San Francisco, Santa Fe, Albuquerque, Philadelphia, Providence, and Paris.
With 10-15 artists exhibiting, there is a wide variety of work in all mediums and genres that changes and/or rotates on a monthly basis. The eclectic collection includes photography, paintings, sculpture, ceramics, jewelry, and fine burled wood objects.
From January thru March the gallery is open Friday, Saturday, and Sunday from 11 am – 5 pm.