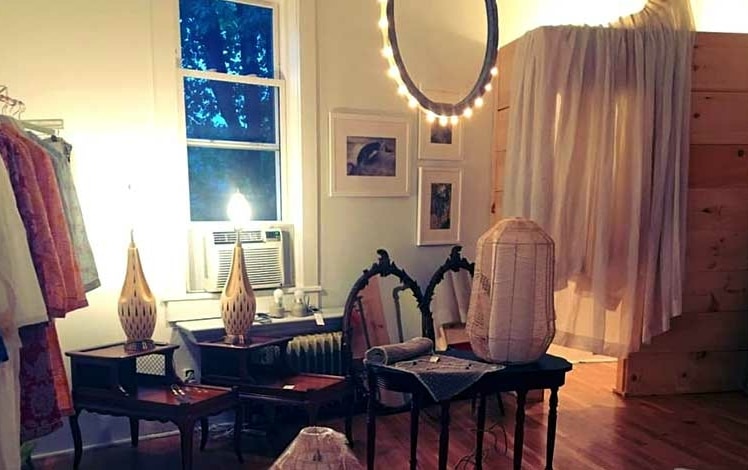 The Velvet Maple Narrowsburg
The Velvet Maple holds a carefully curated collection of clothing, gifts, and home furnishings, and offers interior design and home renovation services to boot.
In addition to a variety of clothes, décor, and home accessories, the Velvet Maple offers "commercial, residential, interior, and exterior services, including tiling, foundation restoration, real estate staging, and color consultation.
"A great store packed with unusual and fun home furnishings that are reasonably priced and with a great owner to boot. Friendly without being in the least bit pushy with excellent cookies. We bought a beautiful antique Indian carpet here and the price…. fugheddaboutit! Thank you! We'll be back!"– Richard D'ambrosia
How did owner Alessandra come up with the name The Velvet Maple?
"It's a great story. The Velvet Birch is the name of the first wallpaper I ever installed, but I picked a maple tree to represent the structure, home building and shelter, while the word Velvet represents fabric, luxury, texture. The two seemed like a perfect fit for interior design services as well as fashion lifestyle; earth meets elegance."