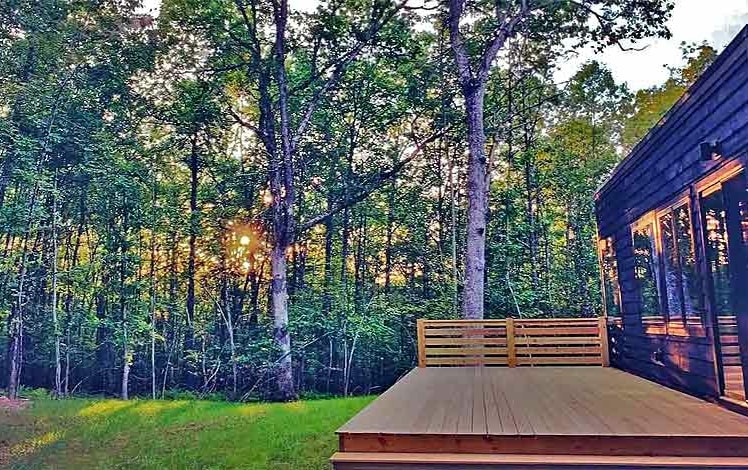 The House of Four Seasons hosts 4 guests in a modern cabin with 2 bedrooms, 3 beds, and 1 bath on 7 acres, and you can Bring Fido!
The home is a newly built modern cabin with all the amenities you'd need. A kitchen to cook up a storm. A living room with TV and books, two coziest of bedrooms, a huge patio and a beautiful backyard to get you into that upstate of mind.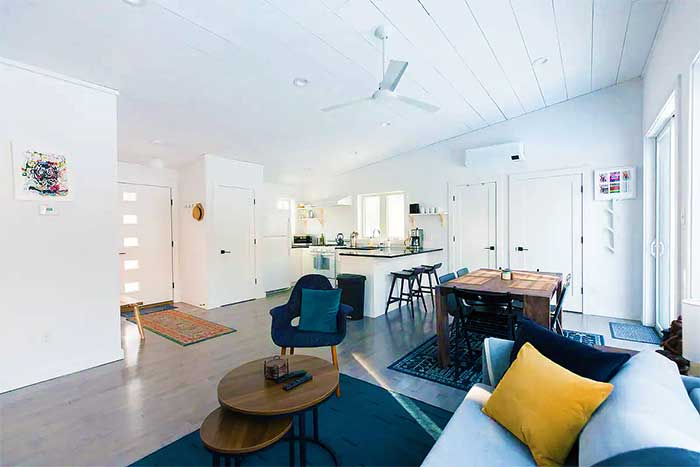 The living area is a bright and airy floor plan that encompasses the living room, kitchen, and dining room space. All of the windows showcase the wooded backyard and provide the perfect backdrop for a natural setting. There's a cozy couch and TV to stream your favorite shows and movies. There's also a great Samsung sound bar, for an enhanced entertainment experience.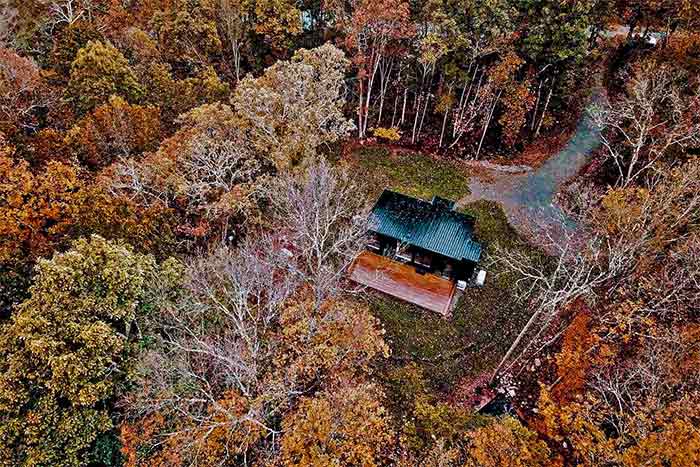 Both bedrooms have comfortable working desks and chairs to make work amazing. It's lightning-fast at 294 Mbps with a fantastic broadband connection.
The 48″ HDTV has Amazon Prime Video, Apple TV, Disney+, and Netflix.
It's just 7 minutes to Narrowsburg's Main St with great restaurants like The Laundrette, Tusten Cup, and The Heron, plus some fabulous shopping options. 2 mins from Landers Rivers Trips and great water sports options in the Delaware River. It's also close to great hiking trails, with the Tusten Mountain Trail just 6 mins from the house.
This house has a backup generator!