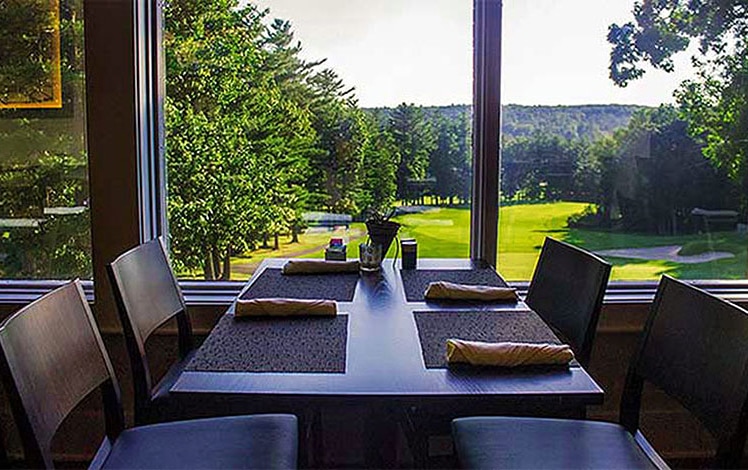 The Overlook Restaurant is on the golf course at Woodloch Resort, named by TripAdvisor as "America's Best Family Resort." Dine on the wraparound deck or the dining room with floor-to-ceiling windows. It overlooks the 18th hole of the golf course.
Choose from small plates or full entrees; sharing is encouraged. The lunch menu is very much geared to the golfers who prefer to dine in a clubby atmosphere with the "Fairway" and "On the Green" sections of the menu. Burgers, club sandwiches, shrimp cocktail, and a charcuterie board. A lineup of salads includes Cobb, Caesar, and a wedge with bacon and bleu cheese.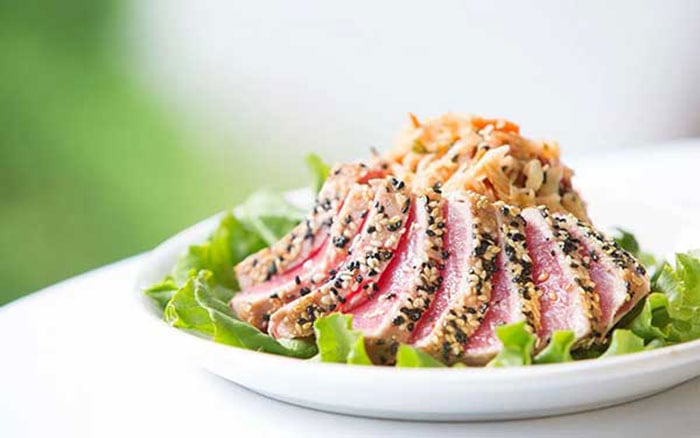 Dinner brings a chance to ace the "Long Drives" which include Waygu New York Strip, Veal Scaloppini, Flank steak, and a half-roast chicken. Components of a Cioppino show themselves in shrimp cocktail, shrimp tacos, a salmon burger, and salmon salad. Accompaniments include a poke bowl appetizer or truffle fries.
Have a Bloody Mary before hitting the links, or a watermelon margarita to wind up a relaxing day of golf.
"Fantastic food. Delicious salmon burger. The waiter actually messed up my order but was really nice about it. He offered to let me keep the mistake order and got me the correct order in just a couple of minutes."