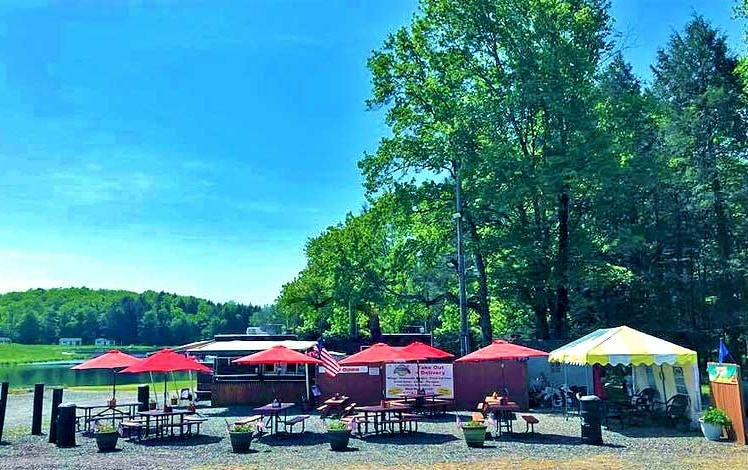 Tailgaters at Lake Genero
Tailgaters at Lake Genero is a nice place for families to enjoy a meal, music, games at a lakeside venue. It's a sweet food truck, and you can Bring Fido!
It opens at the end of May and stays open thru the summer. Order at the pickup window and grab a picnic table. Picnic tables are large and sturdy with big red umbrellas.
They've got a Philly cheesesteak, burgers and dogs, chicken fingers, sausage and peppers, nachos, a vegan black bean burger, disco fries, and more.
It offers vegan options, a kids menu, and even dog-friendly options.