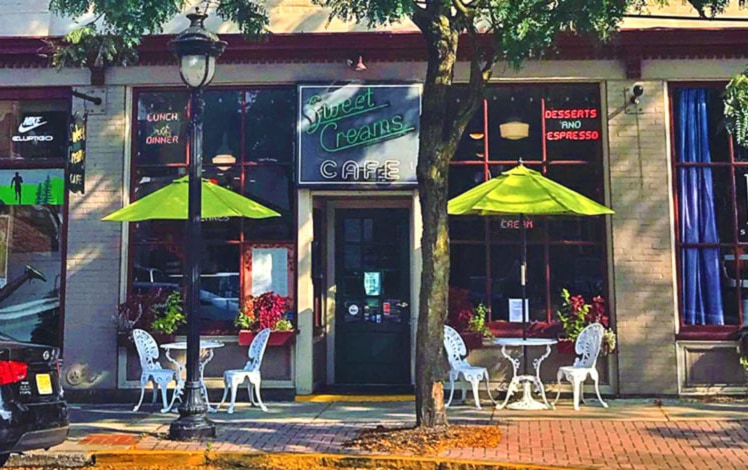 Sweet Creams Cafe Stroudsburg is a cute little place serving homemade ice cream, sandwiches, soups, salads, and coffee in the historic Wallace building on lower Main Street in Stroudsburg.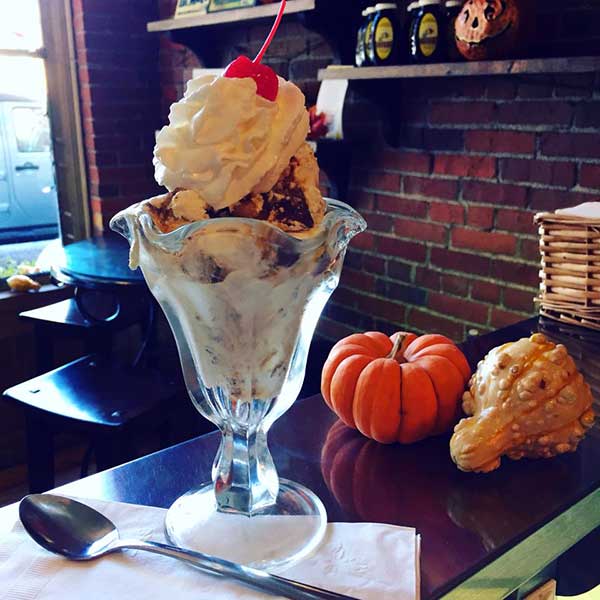 Fifteen flavors of homemade ice cream are available daily along with homemade baked goods, cappuccino, and latte. Milkshakes, sundaes, and ice cream sandwiches.
Sweet Creams sandwiches include meat sandwiches, chicken and tuna fish, and a variety of vegetarian offerings. Gluten-free wraps are available. Other choices include nearly a dozen dinner salads.