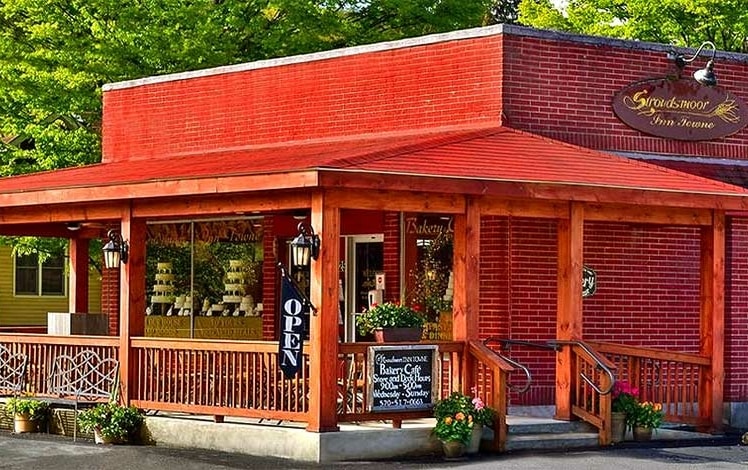 Stroudsmoor Bakery & Cafe
Stroudsmoor Bakery & Cafe serves breakfast, lunch, and dinner items along with bakery goods. They're on the menu for dining in the café, or get them packaged to go.
S.I.T. offers a unique dine-in experience as well as healthy fast food for a family feast or working meals.
Stroudsmoor Inn Towne continues the tradition of fine dining by offering the same quality foods that guests experience at the Stroudsmoor Inn.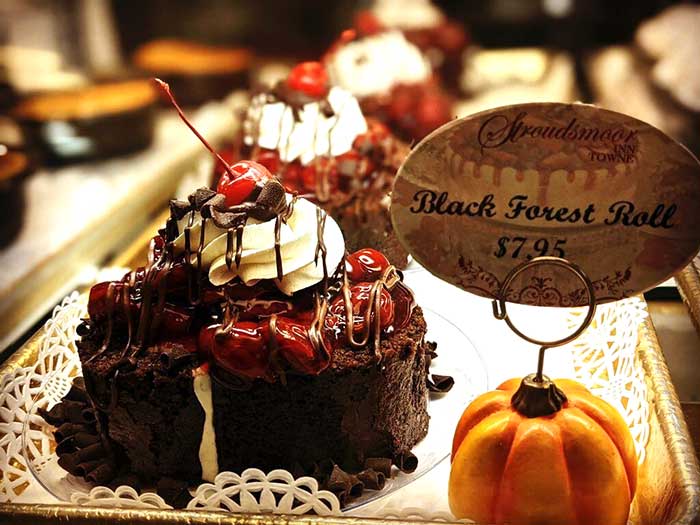 The bakery offers a variety of special occasion cakes and desserts, including Fruit of the Forest cake and Cannoli Grande, which presents 18" of authentic Italian pastry.
Through the years, guests have approached Stroudsmoor to offer their signature soups, sauces, entrée selections and other specialty items to enjoy at home. It was only natural to package and offer these signature products to their guests at their very own bakery, Stroudsmoor Inn Towne.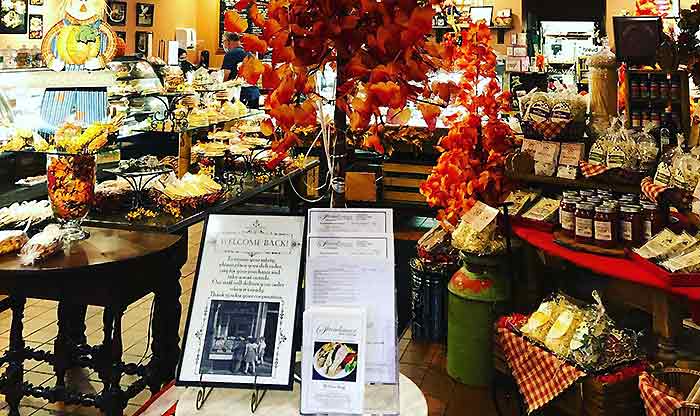 Their sauces and soups, signature entrée selections, and classic quiches and pot pies are prepared fresh, then jarred or frozen. Each of these items are ready for travel to your home where they can be easily thawed and heated as a main dish, or prepared as a component of your favorite recipes. Each item comes with cooking instructions, so even a novice cook can enjoy a gourmet meal in the comfort of their own home.