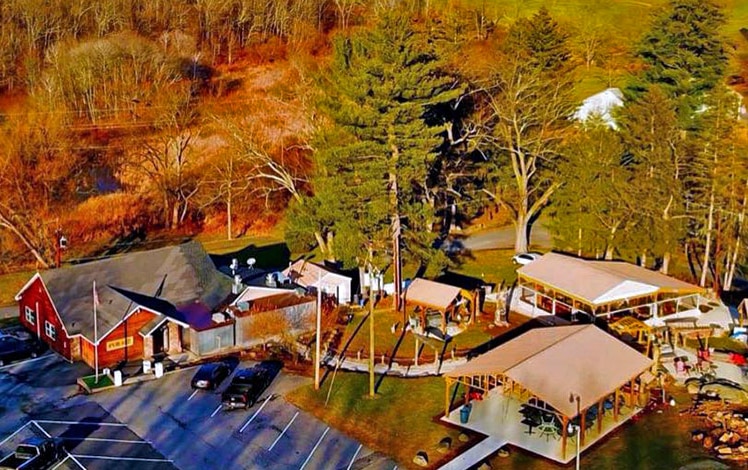 Pub 447 is a country-style bar and grill in a chalet-shaped building with walls lined with deer heads. Steaks, seafood, burgers, sandwiches, and salads. Food is okay.
Live music, noisy place. Outdoor tiki bar is open from Labor Day through October. There's a fire pit and lawn games. Bring Fido to dine on the deck.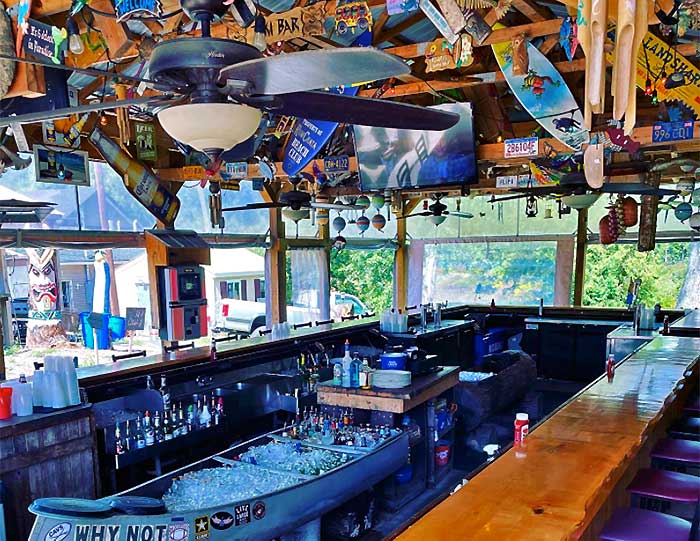 CASH ONLY! There's an ATM on site.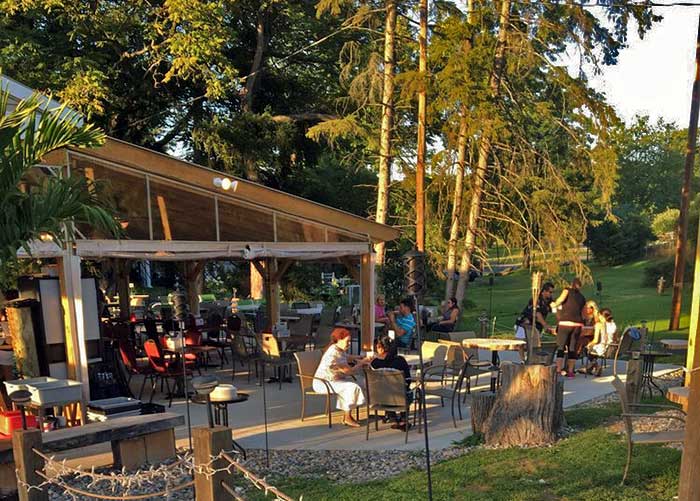 "This place is AWESOME!!! You can't go wrong coming here, the pavilion outside, the firepit, the food, the drinks and staff… everything is fantastic!"

"We visit this place quite often with our sons to have chicken wings, chicken tenders and onion rings. Everyone is always nice and these items are good. The atmosphere is very laid back. It's a nice place for finger foods and conversation."