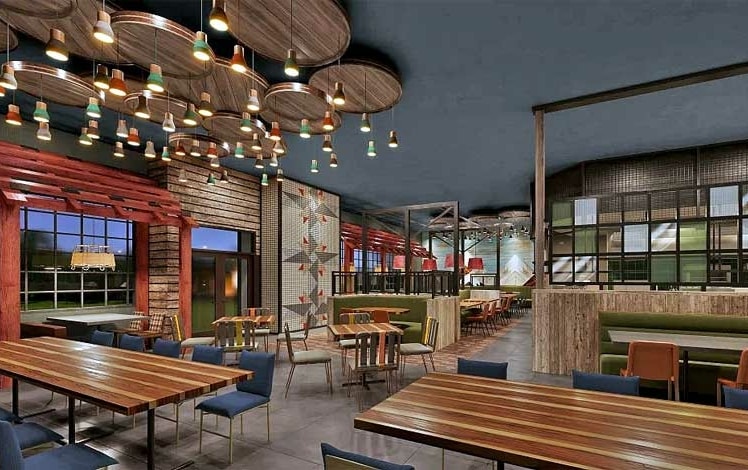 Fireside at Great Wolf is Great Wolf's new (2023) restaurant that's open for breakfast, lunch, and dinner. It seats 200 and serves soups and salads, burgers, sandwiches, and entrees like Chicken and Biscuits, NY Strip Steak and Frites, and Grilled Salmon. There are options for a full buffet or a la carte choices.
The bar offers a variety of beer choices and mixed cocktails, along with snack items. As with all in-house restaurants in local resorts, it's expensive.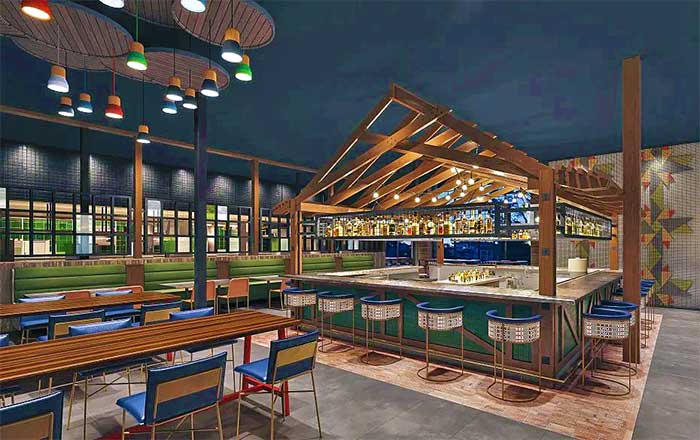 There are lots of nearby restaurants off-campus if you're not too tired from a day of water sports.
"Big disappointment to say the least. The only thing good to say is the waitstaff are nice. The kitchen needs help desperately. Where to start? With such a limited menu you would expect each entree to be prepared and presented spot-on and top-notch. Not the case in our experience. Chicken and Biscuit was lukewarm if you can even say warm, kids Mac and Cheese is offered with a choice of potato, (more carbs???) some steamed broccoli which was cold, and a few pieces of melon. French Dip was subpar and is way overpriced for what few bites you get. Hopefully, management will get things up to par sooner than later otherwise you will see more 1-star reviews in the future."