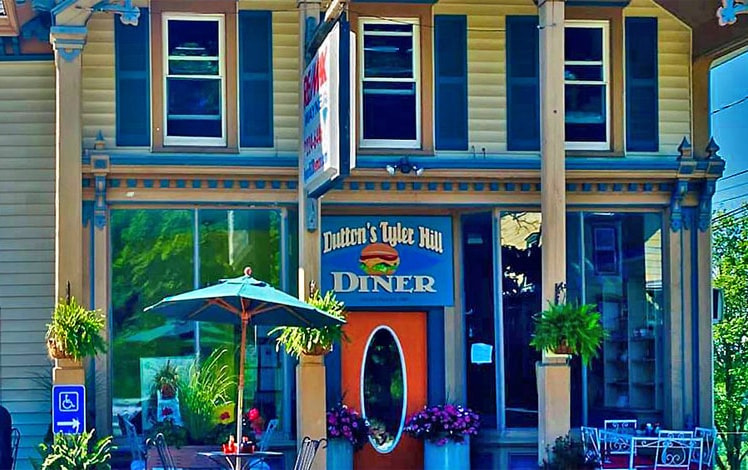 Dutton's Tyler Hill Diner
Dutton's Tyler Hill Diner is a tiny breakfast restaurant minutes from the New York State border that serves gorgeous homemade pies and gigantic beautiful pancakes.
Get there early on a weekend it fills up fast and they are only open until noon. If you want one of their amazing gigantic pies, call a few days in advance.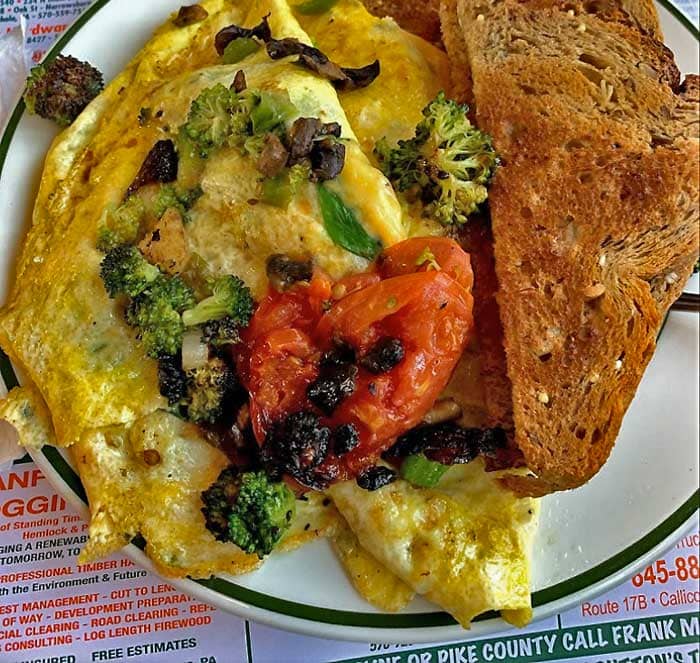 Pancakes bigger than your head cooked properly include chocolate chip, banana, blueberry, peach or plain buckwheat served with a big hunk of butter and pure maple syrup. Eggs made to order come with sausage patties as big as a 1/3 pound burger or and corned beef or home fries.
Cash only!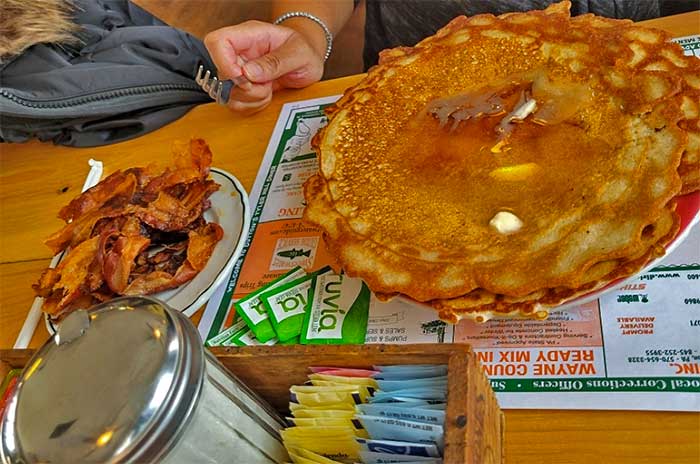 "Small and very good diner that focuses on breakfast and lunch. The feel is very local, very pretty, cozy and welcoming. The food was delicious and very 'no-nonsense': you get what you ordered (lots of it!) and you get to enjoy it thoroughly. Even better: you don't get rushed out, even if they are about to close. Oh, they have killer pies and baked goods, too! Great place and I would go there again."