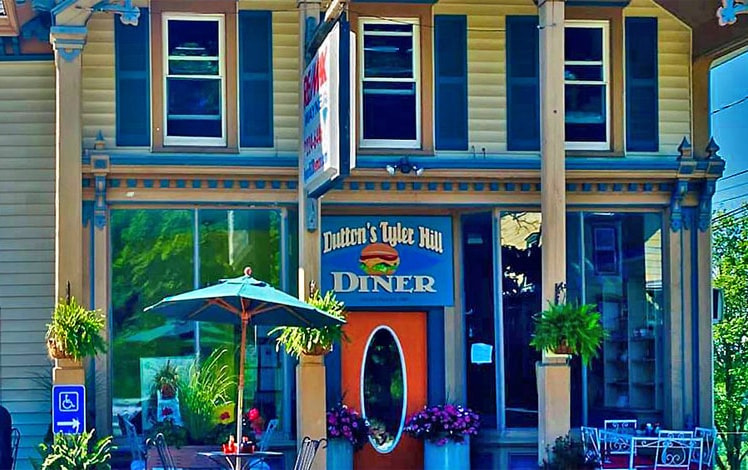 Dutton's Tyler Hill Diner
This tiny breakfast restaurant in the middle of nowhere serves gorgeous homemade pies and gigantic beautiful pancakes.
Pancakes bigger than your head cooked properly include chocolate chip, banana, blueberry, peach or plain buckwheat served with a big hunk of butter and pure maple syrup.
Eggs made to order with sausage patties as big as a 1/3 pound burger, and corned beef or home fries.
Get there early on a weekend it fills up fast and they are only open until noon. If you want one of their amazing gigantic pies, call a few days in advance.