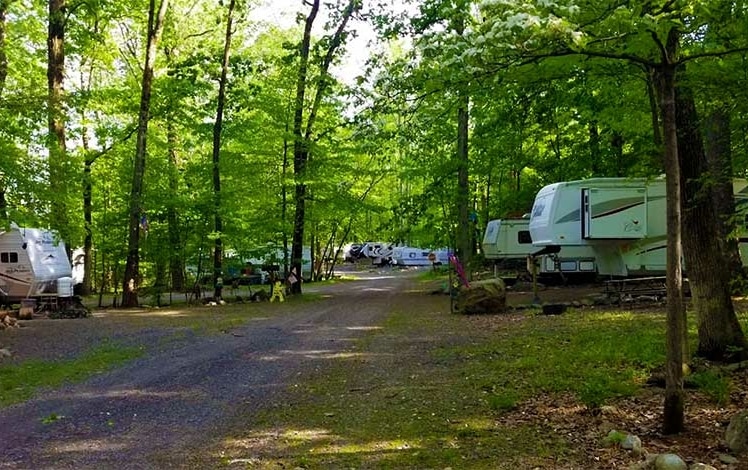 Shady Acres Campground is just 7 miles from the Deer Head Inn in the town of Delaware Water Gap in a peaceful wooded setting. You can stay for a weekend or a month or rent a seasonal site. Winter weekend packages are available.
"Clean, level sites, close to the Delaware Water Gap and its many amenities, in a neat little town just off I-80. Plus they have peacocks, goats, and turkeys on the property that you can pet and/or stare at."
Things to do include planned activities, a swimming pool, fishing, an arcade, and a general store. Close to Route 80 by the Delaware Water Gap.
"Fantastic camping experience at Shady Acres. Level, clean graveled sites, electric always nice and high all year even when crowded and A/Cs all running, water pressure is always on point. The pool is crystal clear! Wood and ice always on hand, camp store has whatever you may need or run out of and never short of ice cream :). The game room is great! Owners are always helpful whenever something may come up. Friendly camping environment. Activities for both adults and children. Loved it so much I became seasonal. Highly recommended."