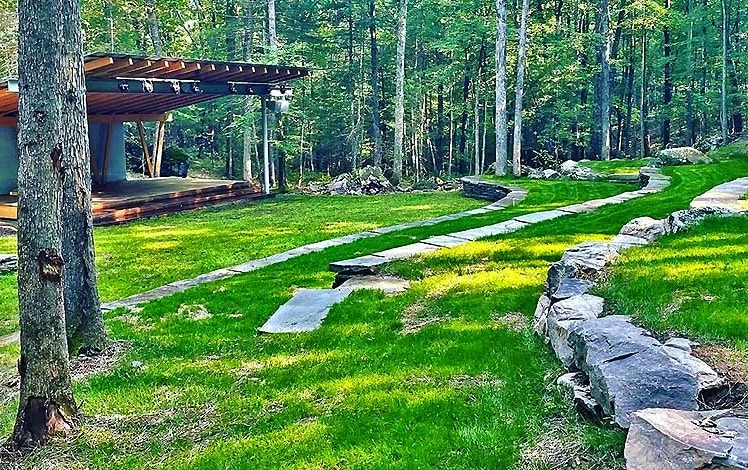 Harmony In The Woods is an outdoor amphitheater in the woods of Hawley that features regional and national performing artists. This intimate theater is really in the woods. Nestled in the pine and oak forests of Hawley is a venue that is chock-full of incredible talent. There is music for a variety of tastes as well as firelight storytelling events and more, offered for this summer.
Come, BYOB, bring a picnic, and grab yourself a seat!
Low director's style chairs will be placed out in advance for ticket holders. Stageside seats reference the viewing area known as the lawn or the large open space are closest to the stage. The hillside is comprised of tiers along the incline of the amphitheater's hill. All viewing areas are great.
Have a look at the events calendar during the summer to find their shows.
"This is a beautiful area for outdoor concerts. Out in the woods enjoying the music you chose to enjoy. Definitely recommend it. Bring your own alcohol, snacks or drink of your choice and have a great time. Bring comfy shoes or heals that can withstand dirt and rocks if you plan to dance."