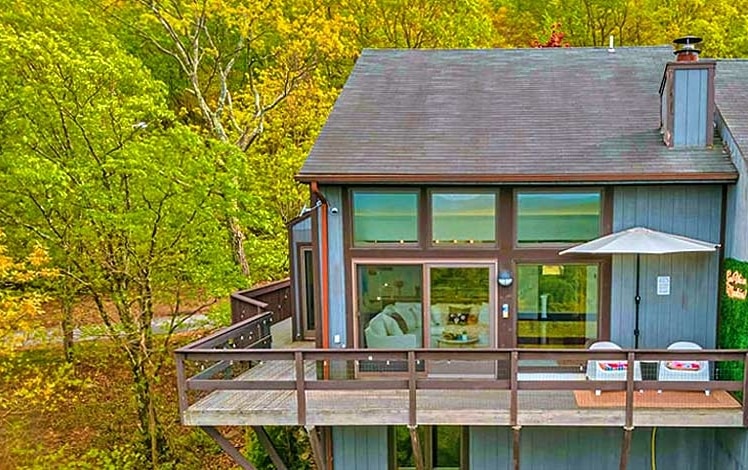 Yuzhuo's Mountaintop at The Village
Yuzhuo's Mountaintop at The Village at Camelback hosts 8 in 3 bedrooms with 6 beds and 2.5 baths in 2,200 square feet. It's a newly completed gut renovation with a breath-taking mountain view, contemporary furniture, stylish decor, an airy atmosphere, a remodeled game room, and a private hot tub.
They provide Smart TVs with High-Speed Wi-Fi for you to watch movies and videos by logging in your own Netflix, Amazon, Hulu, Youtube accounts. There's a fully equipped kitchen and a comfy dining area for 8 people. The washer and dryer is next to the king-sized bedroom, and the game room is on the basement level.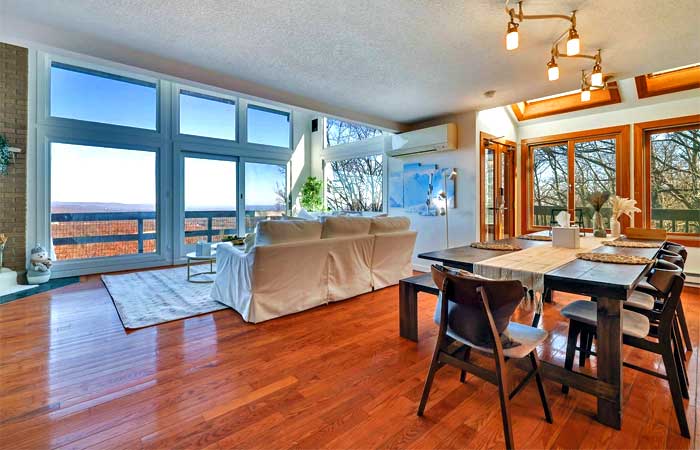 For your little ones, there's a Pack 'n Play/Travel Crib, children's dinnerware, books and toys, a changing table, and even a baby monitor.
"Wow! As soon as you open the door to this beautiful, spacious home, you have a million dollar view. We are a family of eight, 3 of which were kids 14 and under. There was plenty to do,without ever leaving the house. MY favorite was doing a puzzle with the grand kids one evening. We enjoyed the hot tub immensely. The decor of the home was bright, clean, and comfortable – very Boho. The beds were more comfortable than mine at home. Everything you will need is already there. The host was very sweet and went above and beyond with responding to every question or comment we had. I wish I met her in person!"