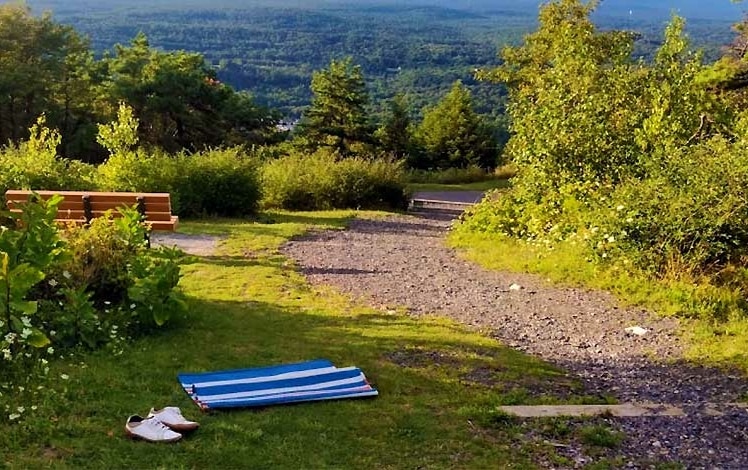 Big Pocono State Park is a 1300-acre park that features views of three states. It's located at the top of Camelback Mountain from which it offers panoramic vistas of the Delaware Water Gap National Recreation Area and beyond. It's all about the views.
From the summit, visitors can enjoy a magnificent view of a vast portion of eastern Pennsylvania and portions of New Jersey and New York. Bring Fido!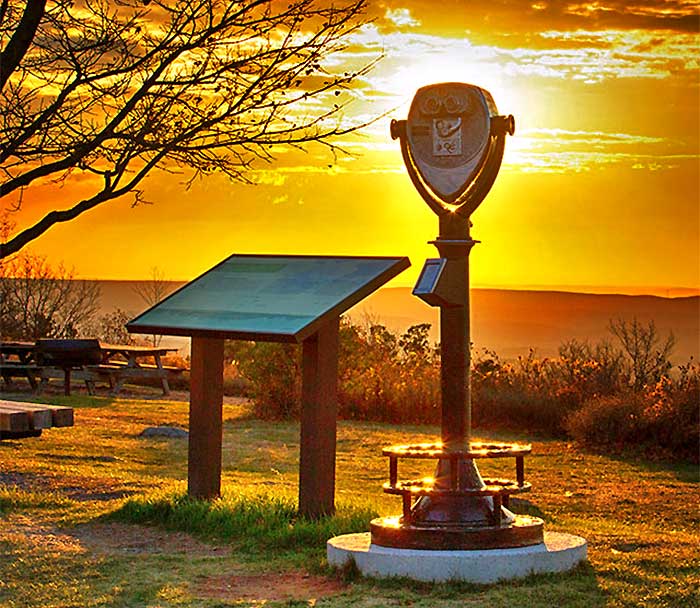 You're overlooking Camelback Resort.
On a clear day, you can see 100 miles north to the Catskills. From the south, there are views of the Delaware Water Gap, Wind Gap, and Lehigh Gap. The park features 8.5 miles of trails, some of which include steep grades. Besides taking a gander from the stunning scenic summit, you can hike, mountain bike, and picnic.
The trail system consists of three interconnecting trails designated as North Trail (red), South Trail, (yellow), and Indian Trail (orange). Trail conditions vary from a smooth surface, gentle grades, to very rough surface, extremely steep grades. Inexperienced hikers should inquire at the park office before attempting North Trail.
Indian Trail is by far the easiest. This 1.3-mile loop will take you to the top of the eastern cliffs where you can experience unforgettable views from an elevation of 300 feet.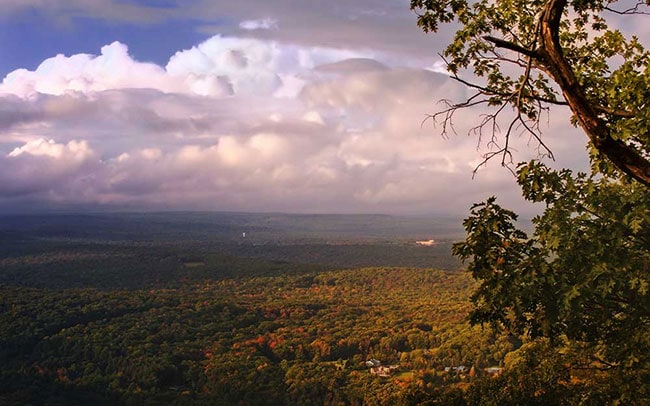 3 picnic areas have plenty of picnic tables and charcoal grills. At the top of the summit for the scenic view? Stop into Summit House for grilled sandwiches, fried chicken, burgers and cocktails.
Big Pocono State Park closes the day after the end of deer season in December and reopens as conditions permit in spring, sunrise to sunset.