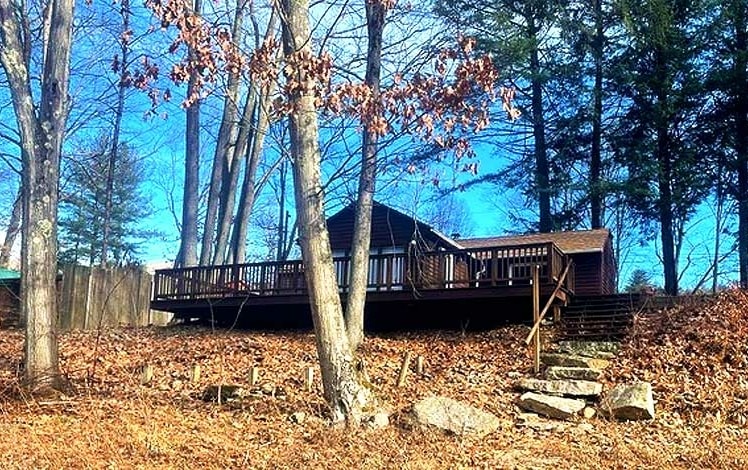 Trout Town Farms Vacation House
248 Beaverkill Mountain Rd,
The Trout Town Farms Vacation House hosts 4 guests in 2 bedrooms with 3 beds and 1 bath in a farmhouse with private access to the famous Beaverkill River Lower Mountain Pool and a beautiful view of the Beaverkill River.
This fully furnished farmhouse has got 2 bedrooms and one bath. You can walk through a real working farm as well and taste the seasonal harvest when available. Take a farm tour and visit with resident animals including alpacas, Nigerian dwarf goats, rabbits, and chickens. Whether it is fishing, relaxing by a fire, or sitting on the patio listening to the river, this farmhouse offers a peaceful play to stay for the whole family.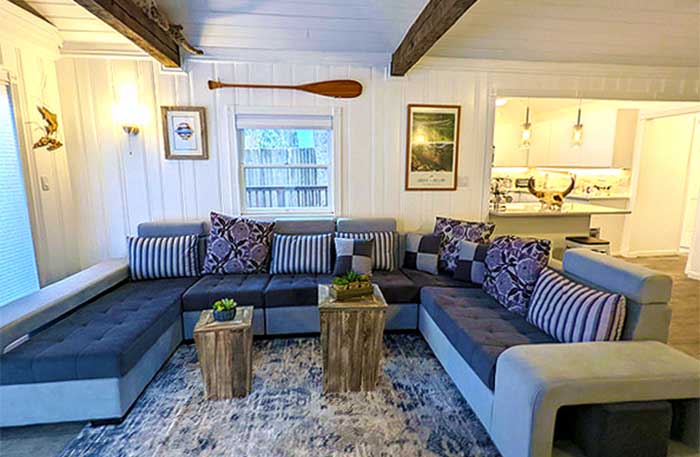 "The location of Lisa's cabin is nearly idyllic. Having a place right on the river – hearing the flowing river throughout the night – was so special. The pictures don't do it justice, experiencing this place in person is a must.

I was incredibly impressed with how clean it was – the bathroom was fully stocked and the kitchen was spotless. The beds were comfortable and clean. As far as weekend getaways go, this is a great option when looking for an outdoor escape in Upstate New York."