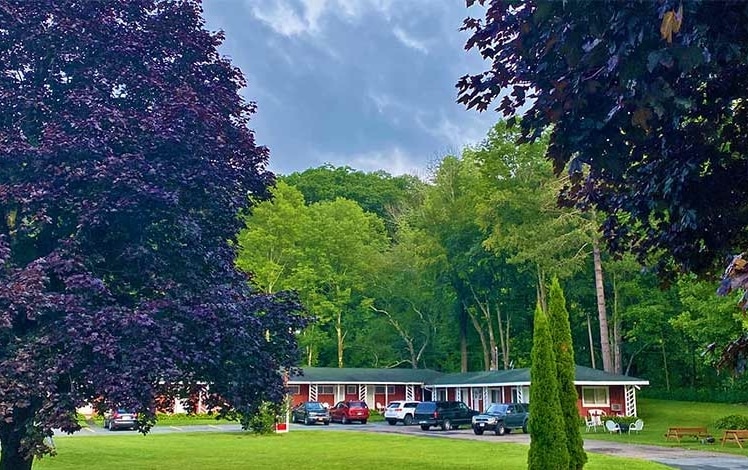 Roscoe Motel is a modest and clean fly-fishing motel located on the beautiful Beaverkill River. Rooms are clean and comfy and the motel is set in the woods.
Unpretentious wood-paneled rooms have free WiFi, TVs with premium cable channels, fridges, and microwaves, as well as private bathrooms. It's very old-style, but it does well as a stay for your trout fishing vacation.
A continental breakfast is included.
They're closed for the winter season from November thru March and reopen on April 1.
Twin Village golf course is an 8-minute walk, while the Catskill fly-fishing museum is an 8-minute drive.
"A fantastic experience back in time. Rachel, Hugh, and Chuck are amazing hosts. The room was comfortable, and clean, with all the necessary amenities. We listened to the Beaverkill River roll by to sleep. Highly recommended, especially you fishermen!"